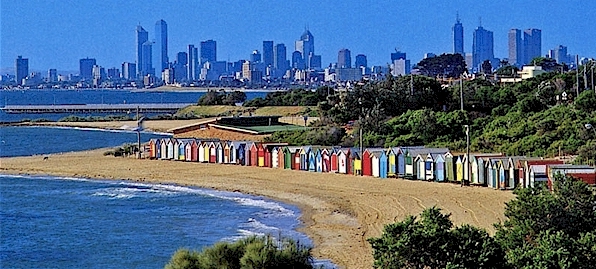 Melbourne 25 September 2015. This week, the Australian government released statistics that confirmed insider real estate industry evidence of a population boom in Melbourne. 1.
Sydney property price increases have topped the national property news headlines this year as shown by the median house price in Sydney now standing at $1 Million with annual increases of 20% in some suburbs. While Victoria is different in many ways to New South Wales, the core drivers of property value increases are the same. These include the RBA setting record low interest rates thus creating stimulatory low mortgage rates for both investors and owner occupier building activity, population increases driven by net immigration, increases in tertiary education numbers offering courses to overseas students and tax minimisation activity centered around negative gearing.
Melbourne property prices steadily have increased but not at the high price level of Sydney real estate. The two markets are different but while numbers in Victoria are lower, the trend is the same. Property demand still exceeds housing supply. While that situation continues people who hold real estate can look forward to the value of their holding at least remaining the same in most suburbs.
Pockets of Melbourne real estate have a median price above $1 Million and these are largely the traditional wealthier parts of the city close to the CBD focused around Malvern, Camberwell and Albert Park.
There is no sign of immigration numbers decreasing next year so property demand will continue. The major project home builders and inner city property developers all report strong demand.
Property buyers looking to invest in residential real estate need to take care in selecting the type of property that they buy. Not every suburb is in demand and in the suburbs that are in demand, there are streets that have attracted higher property growth over past years compared to nearby pockets.
The Real Estate Industry has evolved in recent years with a lot of sales not taking place from suburban shop front real estate franchises. Some real estate professionals offer property buyer services where potential investors who have made up their mind to use property for self managed superannuation or for tax reduction, can use the services of an agent as an advisor to the buyer rather than as an agent of the vendor.
Accrue Real Estate
is a property buyer advisory service with consultants who work with buyers to source well located residential real estate in areas that are highly regarded by property professionals.
The growth of Melbourne guarantees that there will be continuing strong demand for residential property but buyers should seek professional advice or a second opinion before placing a deposit and agreeing to buy from traditional real estate businesses.
Further reading.
1.
Australian Bureau of Statistics population increase