Written by

Michelle Grattan, Professorial Fellow, University of Canberra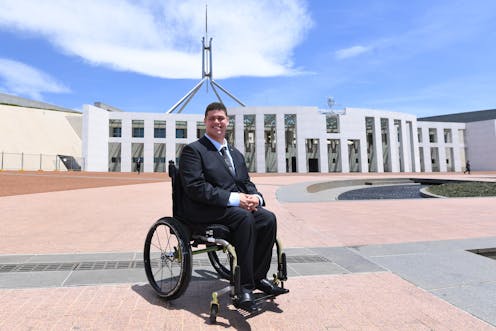 New Greens senator Jordon Steele-John is the youngest person ever to sit in the Senate.
He was sworn in this week with two other "accidental" senators who gained their seats from the citizenship crisis.
He talks to Michelle Grattan about coming to Canberra for the first time since he was a baby, his political passion, and his commitment to promote his causes: youth and disability issues.
Authors: Michelle Grattan, Professorial Fellow, University of Canberra
Read more http://theconversation.com/politics-podcast-the-greens-jordon-steele-john-on-being-an-accidental-senator-87531