Written by

Mary Anne Kenny, Associate Professor, School of Law, Murdoch University
Tensions at the Manus Island Regional Processing Centre remain high after the centre was officially closed on October 31 this year and handed back to the Papua New Guinea government.
Reports are that there are still around 420 people in the now-defunct regional processing centre who are refusing to move to recently built transit centres in Lorengau. However, these numbers shift on a daily basis as men move in and out of the centre.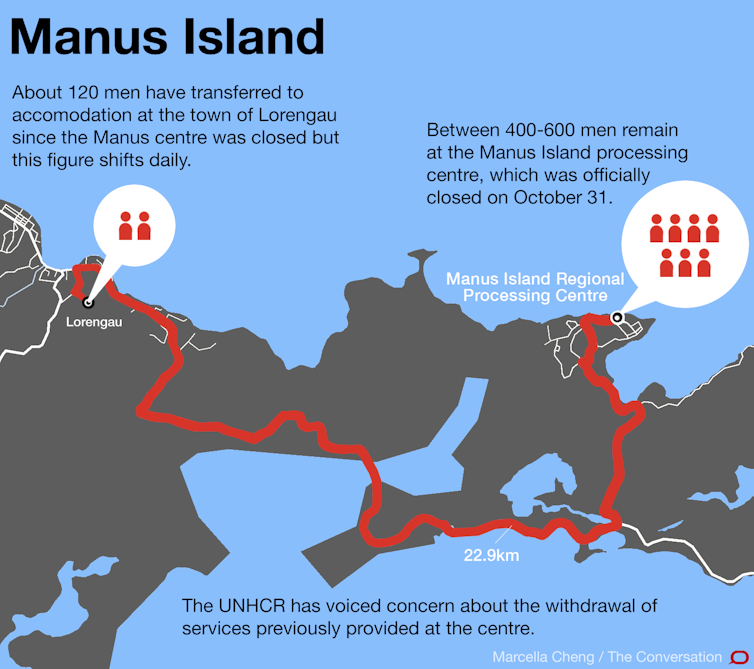 Authors: Mary Anne Kenny, Associate Professor, School of Law, Murdoch University
Read more http://theconversation.com/three-charts-on-whats-going-on-at-manus-island-87354