Written by

Sunanda Creagh, Head of Digital Storytelling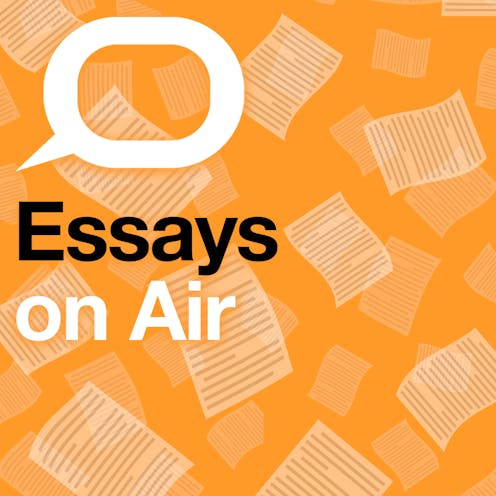 The Conversation is launching a new podcast, Essays On Air. It's the audio version of our Friday essays, where we bring you the best and most beautiful writing from Australian researchers.
In each 10 to 15 minute episode, we'll read aloud fascinating, meticulously researched essays penned by academics who are experts in their fields.
These authors bring real knowledge, depth and love to the topics they unpack – and they write beautifully.
Our first episode is from Paul Salmond, Honorary Associate in Classics and Ancient History at La Trobe University, reading his essay Journeys to the underworld – Greek myth, film and American anxiety.
We'll also be hearing a moving and deeply personal essay from Michael Adams, Associate Professor of Human Geography at the University of Wollongong, on the cultural meanings of horses.
Join us as we read to you here at Essays On Air, a new podcast from The Conversation.
Find us and subscribe in Apple Podcasts, in Pocket Casts or wherever you get your podcasts.
Additional music
Theme music: Snow by David Szesztay, Free Music Archive
Ambient Acoustic guitar by Stranger Eight, Freesound.org
Additional audio
McCarthyism in America (Youtube video)
Cosmician - Meadow, fly, horse, crickets
Paul Salmond's audio track and Sunanda Creagh's reading of Michael Adams' essay on horses were both edited by Sarah Matthews.
Authors: Sunanda Creagh, Head of Digital Storytelling
Read more http://theconversation.com/essays-on-air-a-new-podcast-from-the-conversation-bringing-the-best-writing-to-you-89234