Written by

Sunanda Creagh, Head of Digital Storytelling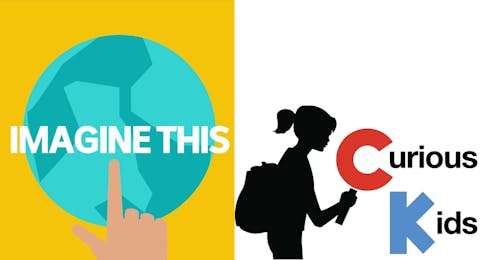 School holidays have rolled around again, and we're here to help.
If you're looking for ways to keep kids occupied on road trips or during long afternoons at home, we'd love you to check out an amazing podcast for children called Imagine This.
It's a co-production between ABC KIDS listen and The Conversation, based on our Curious Kids articles.
Hosted by Brianna Peterson, Imagine This tackles topics we've touched on before in Curious Kids, including: why can I sometimes see the moon in the day time? Do animals sleep like people? Does space go on forever?
And many more! See the full episode list here.
And of course, you can find all our Curious Kids articles here, on topics ranging from why we are ticklish to where seagulls go when they die and whether or not zombies are real.
Happy listening, happy reading and happy holidays!
Authors: Sunanda Creagh, Head of Digital Storytelling
Read more http://theconversation.com/to-keep-your-curious-kids-happy-these-school-holidays-check-out-imagine-this-99516