Written by

Joanna McIntyre, Lecturer in Screen and Media Studies, University of the Sunshine Coast
As a term and concept, "transgender" is now firmly embedded in common parlance and popular consciousness. In Australia in the last few weeks alone there have been major news stories about transgender footballer Hannah Mouncey; Prime Minister Scott Morrison's comments regarding "gender whisperers"; and the University of Western Australia cancelling a talk by an anti-transgender US academic.
"Transgender" has an important linguistic counterpart that is not as common but is gaining prevalence. The term "cisgender" (pronounced "sis-gender") refers to people whose gender identity and expression matches the biological sex they were assigned when they were born. For instance, the musician Moby has said he is a "run-of-the-mill, cisgender, heterosexual male".
"Cisgender" was introduced so our language could be more fair and inclusive, and to make us more aware of everybody's experiences of gender. However, the term has critics as well as fans.
Read more: Explainer: the difference between being transgender and doing drag
What are the word's origins?
The prefix "trans-" comes from Latin, meaning "across from" or "on the other side of". In contrast, the prefix "cis-" means "on this side of". It is commonly used in chemistry and in relation to geographic features, such as in "cisalpine".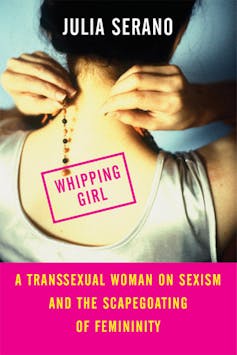 Authors: Joanna McIntyre, Lecturer in Screen and Media Studies, University of the Sunshine Coast
Read more http://theconversation.com/explainer-what-does-it-mean-to-be-cisgender-103159