Written by

Marc Freestone, PhD Candidate, Australian National University
Sign up to Beating Around the Bush, a series that profiles native plants: part gardening column, part dispatches from country, entirely Australian.
Leek orchids don't have many friends. Maybe it's because they lack the drop-dead gorgeous looks of many of their fellow family members. Or perhaps it's because they're always the first to leave the party: as soon as sheep or weeds encroach on their territory, they're out of there. Whatever the reason, you don't see leek orchids around very often.
Read more: Secrets of the orchid mantis revealed – it doesn't mimic an orchid after all
Leek orchids are small, ground-dwelling native Australian orchids, so called for their single spring-onion-like leaf, which shoots up from an underground tuber each autumn. In the spring, if there's been enough rain, they produce a spike of small brown, green or white flowers.
Like many native orchids, they are battling extinction. My research involves trying to find the secret to propagating them – something we still don't fully understand.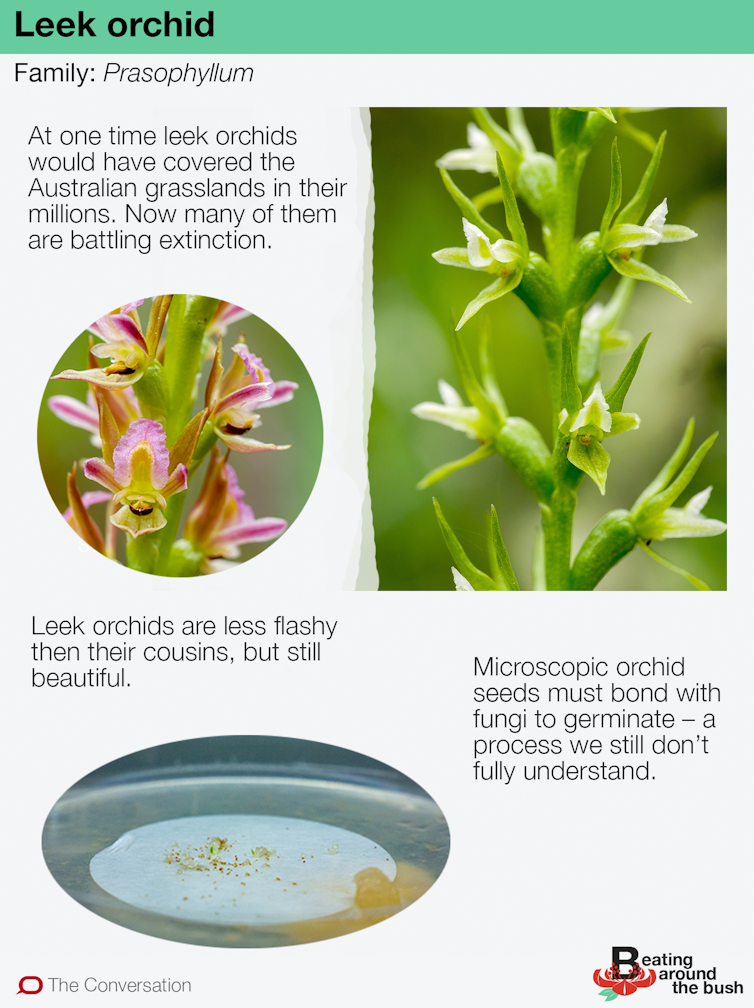 Authors: Marc Freestone, PhD Candidate, Australian National University
Read more http://theconversation.com/leek-orchids-are-beautiful-endangered-and-we-have-no-idea-how-to-grow-them-103224