Written by

Catherine Ganter, Senior Climatologist, Australian Bureau of Meteorology
Large parts of Australia are facing a hotter and drier summer than average, according to the Bureau of Meteorology's summer outlook.
Drier than average conditions are likely for much of northern Australia. Most of the country has at least an 80% chance of experiencing warmer than average day and night-time temperatures.
The threat of bushfire will remain high, with few signs of the sustained rain needed to reduce fire risk or make a significant dent in the ongoing drought.
Expect extreme heat
Large parts of Western Australia, most of Queensland and the Top End of the Northern Territory are expected to be drier than usual. Further south, the rest of the country shows no strong push towards a wetter or drier than average summer, which is a change for parts of the southeast compared to recent months.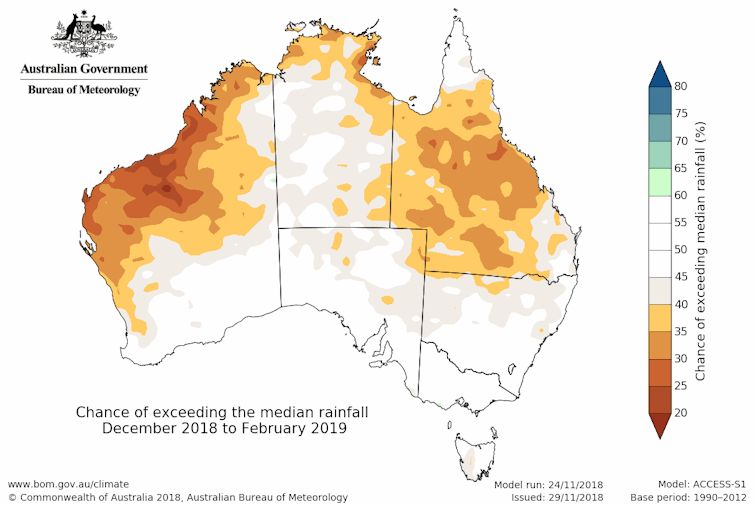 Authors: Catherine Ganter, Senior Climatologist, Australian Bureau of Meteorology
Read more http://theconversation.com/summer-forecast-scorching-heat-and-heightened-bushfire-risk-107893