Written by

Emil Jeyaratnam, Data + Interactives Editor, The Conversation
Higher than expected company tax revenue and lower than expected spending has boosted the budget's bottom line by A$14 billion over next four years, allowing it to forecast cumulative surpluses of A$30.4 billion, double what it predicted in the budget in May.
Modestly improved surpluses
The mid-year budget update cuts the projected deficit for 2018-19 from a May estimate of A$14.5 billion to A$5.2 billion.
The surplus forecast for 2019-20 climbs from A$2.2 billion to A$4.1 billion. By 2021-22 the surplus is forecast to be A$19 billion, up from A$16.6 billion.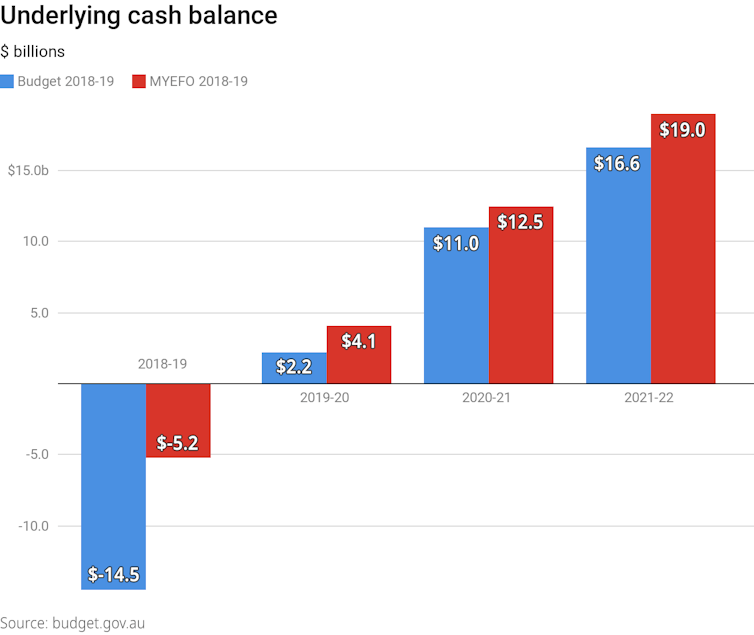 Authors: Emil Jeyaratnam, Data + Interactives Editor, The Conversation
Read more http://theconversation.com/myefo-reveals-billions-more-in-revenue-9-billion-in-fresh-election-tax-cuts-108889