Written by

Julie Sonnemann, Fellow, Grattan Institute
Australia needs to lift the status of teachers to attract the best and brightest to teaching. The world's top-performing school systems make it a national priority to attract the strongest candidates. Improving teacher selection improves student results.
Australia's brightest students are increasingly rejecting teaching. The greatest falls were in the 1980s. But entry standards have slipped further over the past decade.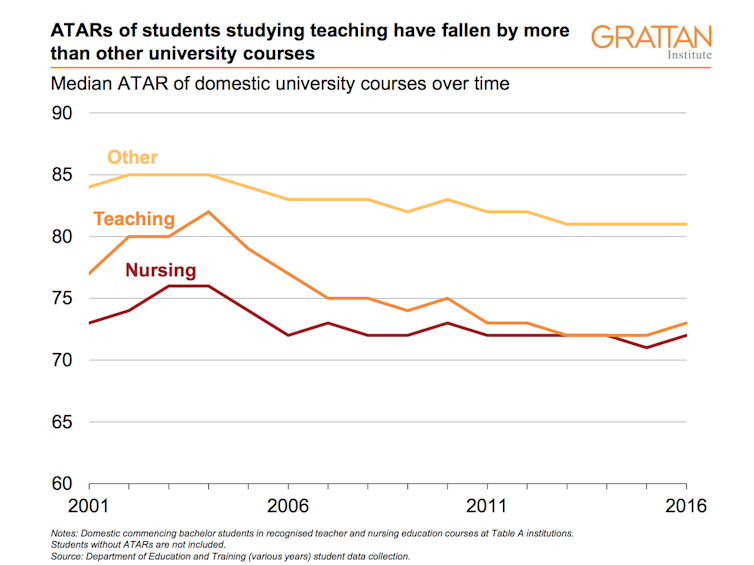 Authors: Julie Sonnemann, Fellow, Grattan Institute
Read more http://theconversation.com/lift-teacher-status-to-improve-student-performance-110095