Written by

Gregory Moore, Doctor of Botany, University of Melbourne
Sign up to the Beating Around the Bush newsletter here, and suggest a plant we should cover at batb@theconversation.edu.au.
River red gums, Eucalyptus camaldulensis, are among the most iconic of Australia's eucalypts. They are the most widely distributed of all the eucalypts. They grow along rivers, creeks, waterways and flood plains where many Australians like to picnic, so most of us get to know and love them.
Read more: This centuries-old river red gum is a local legend – here's why it's worth fighting for
Formerly known as Eucalyptus rostrata, the species was one of the first eucalypts encountered in parts of Australia by European settlers. Curiously, the name camaldulensis comes from the Italian monastery of Camaldoli near Naples, where a specimen grown from seed in a private garden was given the name Eucalyptus camaldulensis in 1832. No one knows how the seed got to be there!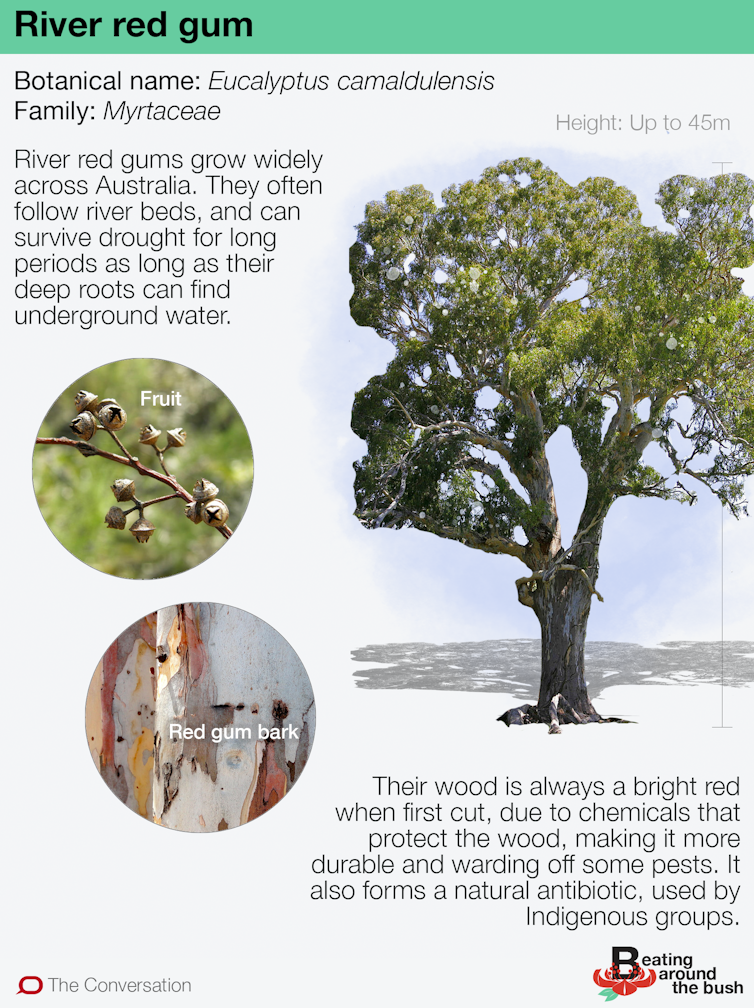 Authors: Gregory Moore, Doctor of Botany, University of Melbourne
Read more http://theconversation.com/the-river-red-gum-is-an-icon-of-the-driest-continent-118839