Written by

Cedric van den Berg, PhD student, The University of Queensland
How does an optical illusion work? – Scarlett, age 8, Shellharbour, NSW.

Take a look at this image and move your eyes across the pattern: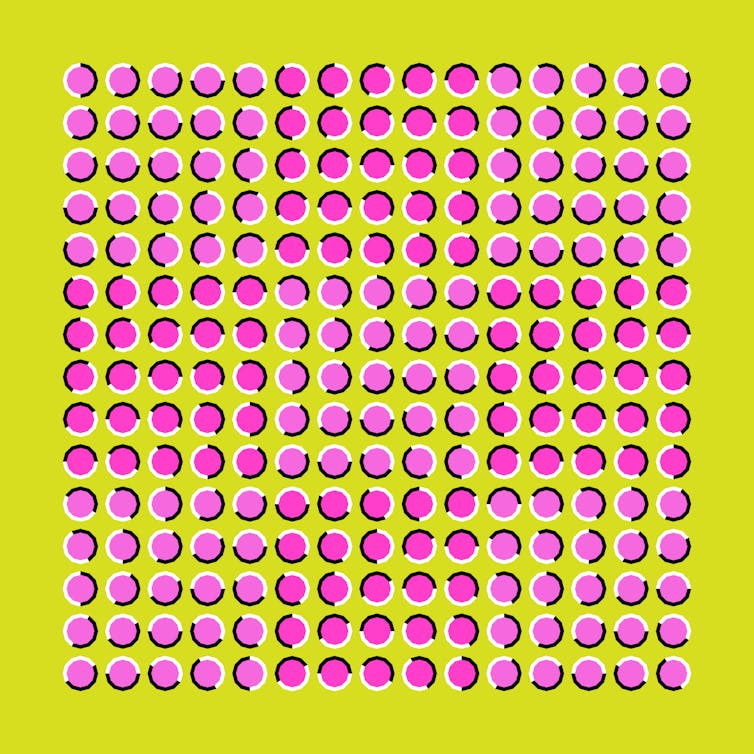 Shutterstock
Do you see something moving? Well, it's not really moving. It's just your brain being confused by what your eyes tell it.
The confused brain
Our brain is like a blind supercomputer; it's very smart, but it can't see. It's just a really smart blob.
To figure out what it needs, our eyes tell our brain what the things around us look like. The problem is our eyes only know a handful of words to describe what they see.
Sometimes, our brain gets confused by what the eyes are trying to tell it.
This can mean the brain thinks things are moving when actually they're still. Or you might "see" shapes, shades or colours that aren't really there.
For example, look at Square A and Square B in this picture: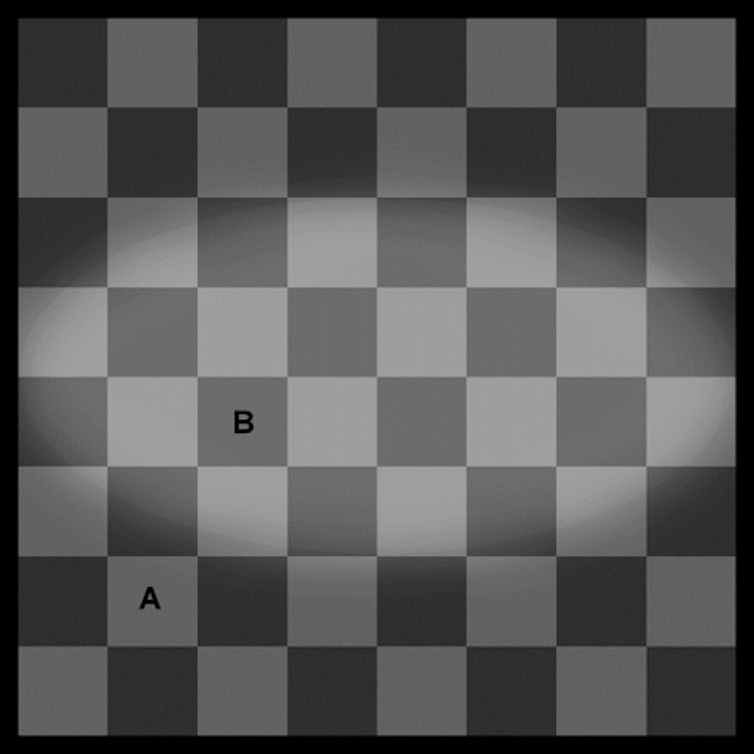 Queensland Brain Institute,

Author provided
Square A looks lighter, but is actually darker than Square B. In fact, here's what both squares look like side by side: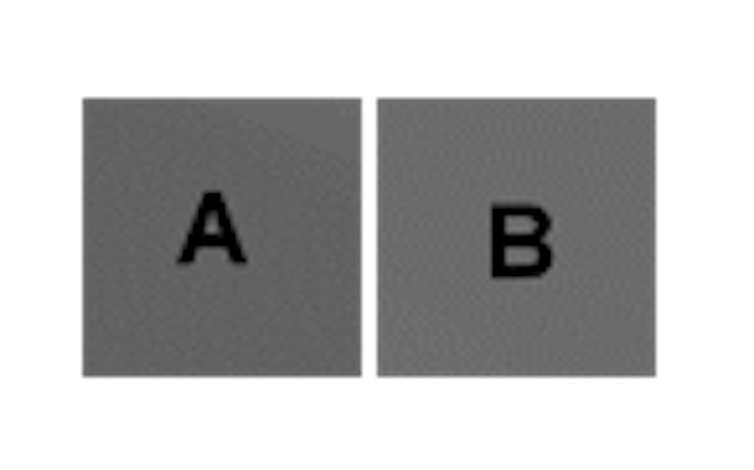 Authors: Cedric van den Berg, PhD student, The University of Queensland
Read more http://theconversation.com/curious-kids-how-does-an-optical-illusion-work-123008