Written by

Cassandra Pybus, Adjunct Professor in History, University of Tasmania
Aboriginal and Torres Strait Islander readers are advised this article contains images and names of deceased people.
In 1839, George Augustus Robinson arrived in Melbourne as Chief Protector of Aborigines for the Port Phillip District, bringing with him a select group of Aboriginal guides from Tasmania, including a woman called Truganini. He could never have foreseen the dramatic and tragic consequence.
Sometime in August 1841, Truganini left Melbourne with her new husband Maulboyheener travelling toward Westernport, working for food and shelter at stations along the way.
On September 4, they were on James Horsfall's Ballymarang station, where they were joined by their companions, Peevay, his wife Plorenernoopner, and Maytepueminer, wife of their friend Lacklay who had gone missing. All five were on a mission to find out what had happened to Lacklay, last heard of heading into Lower Westernport in May 1840.
On a mission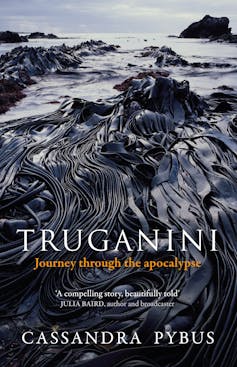 Authors: Cassandra Pybus, Adjunct Professor in History, University of Tasmania
Read more https://theconversation.com/friday-essay-truganini-and-the-bloody-backstory-to-victorias-first-public-execution-129548