Written by

Emmanuel Stamatakis, Professor of Physical Activity, Lifestyle, and Population Health, University of Sydney
The extensive social distancing policies put in place to limit the spread of COVID-19 mean most people will have to spend much, if not all, their time at home.
Self-isolation means far fewer opportunities to be physically active if you are used to walking or cycling for transportation and doing leisure time sports.
But equally worryingly, the home environment also offers abundant opportunity to be sedentary (sitting or reclining).
While self-isolation measures are necessary, our bodies and minds still need exercise to function well, prevent weight gain and keep the spirits up during these challenging times.
Read more: Why are we calling it 'social distancing'? Right now, we need social connections more than ever
Exercise can help keep our immune system become strong, less susceptible to infections and their most severe consequences, and better able to recover from them.
Even before the restrictive conditions were announced, physical inactivity cost 5.3 million lives a year globally.
So we should consider ways to limit the effects of the impact of the COVID-19 crisis, as well as its wider impact of contributing to the long-term chronic disease crisis.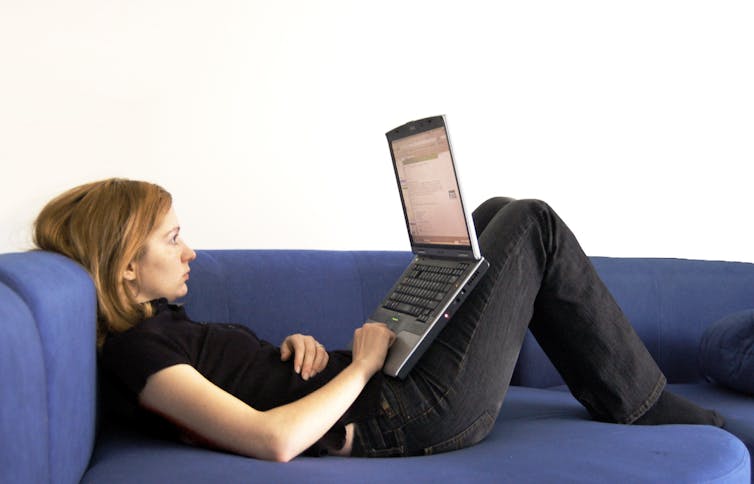 Unsplash
How much physical activity?
Global recommendations are for all adults to accumulate at least 150 minutes of moderate-intensity or 75 minutes of vigorous-intensity physical activity per week, as well as muscle-strengthening activities on two or more days a week.
Any activity is better than none, and more activity provides more physical and mental health benefits.
As several countries are already under lockdown, it is uncertain for how long you can go outside for a walk, run or cycle. The key question is how can people meet these guidelines when restricted to the home environment?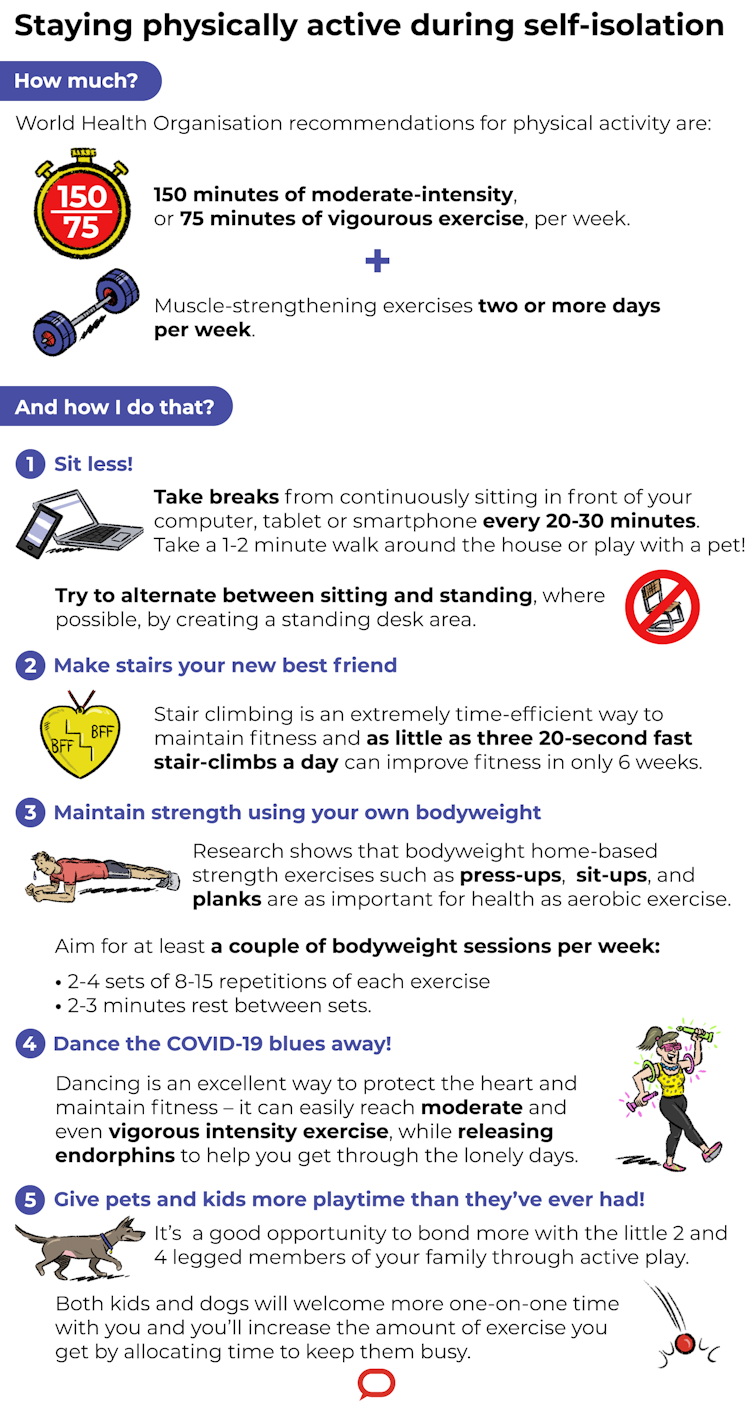 Authors: Emmanuel Stamatakis, Professor of Physical Activity, Lifestyle, and Population Health, University of Sydney
Read more https://theconversation.com/how-to-stay-fit-and-active-at-home-during-the-coronavirus-self-isolation-134044