Written by

James Renwick, Professor, Physical Geography (climate science), Te Herenga Waka — Victoria University of Wellington
Climate Explained is a collaboration between The Conversation, Stuff and the New Zealand Science Media Centre to answer your questions about climate change.
If you have a question you'd like an expert to answer, please send it to climate.change@stuff.co.nz
Earth had several periods of high carbon dioxide levels in the atmosphere and high temperatures over the last several million years. Can you explain what caused these periods, given that there was no burning of fossil fuels or other sources of human created carbon dioxide release during those times?
Burning fossil fuels or vegetation is one way to put carbon dioxide into the air – and it is something we have become very good at. Humans are generating nearly 40 billion tons of carbon dioxide every year, mostly by burning fossil fuels.
Carbon dioxide stays in the air for centuries to millennia and it builds up over time. Since we began the systematic use of coal and oil for fuel, around 300 years ago, the amount of carbon dioxide in the air has gone up by almost half.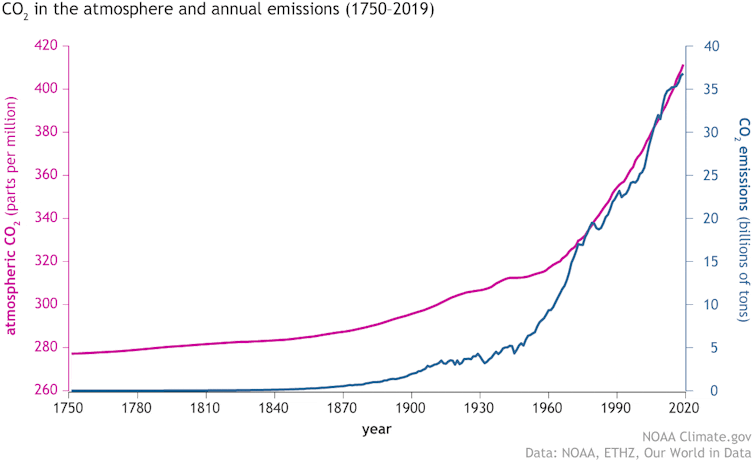 Authors: James Renwick, Professor, Physical Geography (climate science), Te Herenga Waka — Victoria University of Wellington
Read more https://theconversation.com/climate-explained-what-caused-major-climate-change-in-the-past-137874