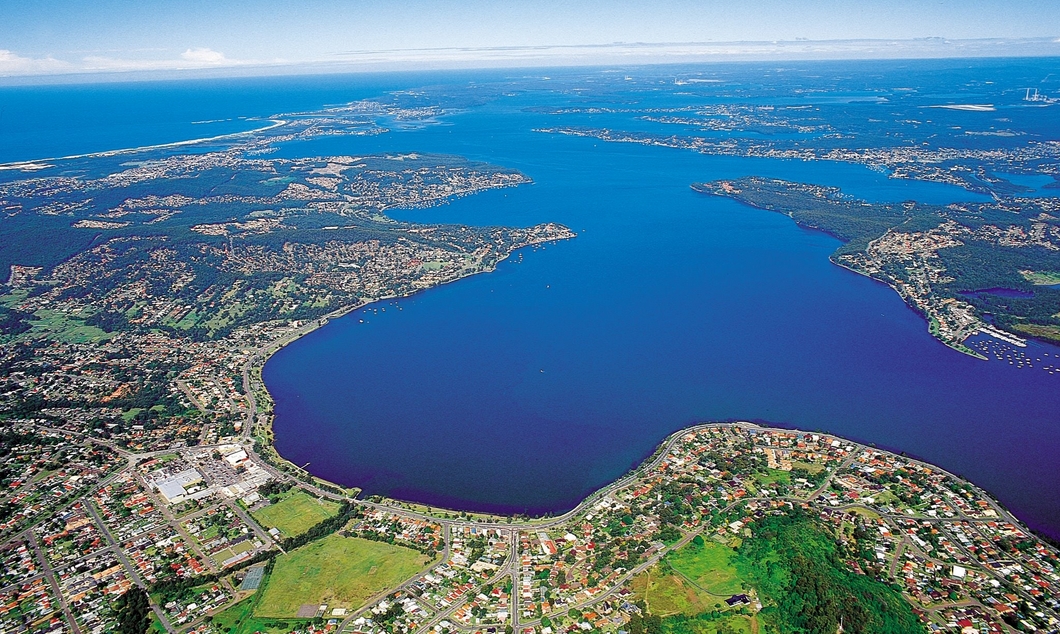 Explore the environs of Australia's largest saltwater lake on a shoestring and still have a blast


If your tastes for travel out weight your wallet, and low cost or no cost activities are what you are after. Then head to lovely Lake Macquarie for an adventure to match every budget.
Our top five awesome activities under $100 include:


Pulbah Island – Wangi Wangi Nature Reserve Kayak Tour with School of Yak // Half day tour: $95.00 per person (Adult)
Escape to Pulbah Island… Pack a picnic lunch and hire a boat or paddle a kayak, there are so many ways to explore Lake Macquarie's largest island. If you're looking for an adventurous day trip to remember, Pulbah Island is your go-to. The largest island in Lake Macquarie, Pulbah Island is approximately 1.6 kilometres in length and is known for the large boulders and caves which dot its foreshore. School of Yak offers kayak tours and training in Lake Macquarie for families of all ages keen to enjoy the waterways up close and discover Pulbah Island. Visit the island's northern side to explore shallow beaches and safe anchorages, or head south and prepare to be impressed by the island's rocky outcrops and steep cliffs.
Thrill Ride with Jetbuzz // 35minutes: $70 per person (Adult)
Lake Macquarie's most exhilarating adventure, JetBuzz, awaits you! An experience on the lake that's anything but tranquil, take a spin on a jet boat and watch your heart rate soar as you enjoy full circle spins, power brake stops and fun fish tails – you can even opt for the Ocean Extreme adventure and enjoy additional thrills and spills out in the ocean.
 Mountain Riding with AAA Horse Riding // 1-hour horse ride: $40 per person
The glorious foothills of the Watagan Mountains are almost made to be explored on horseback so take advantage of lessons, full-day rides and even overnight stays with the experts from AAA Horse Riding. Explore incredible trails taking you riding into the foothills of the Mountains, through rainforest and past some of the most spectacular scenery in Lake Macquarie that will take your breath away.
Ride Warners Bay Foreshore with Boomerang Bikes // 1-hour hire: $14
You can't say you've been to Lake Macquarie without visiting Warner's Bay. This lively lakeside town has everything from boutique shopping to quirky eateries and a fabulous foreshore perfect for picnics and post-meal strolls. Hire a bike with Boomerang Bikes and enjoy a ride along the water's edge while admiring the panoramic lake views. Enjoy a ride with Boomerang Bikes along the water's edge, taking in panoramic lake views and enjoy the elevated over-water Redbluff Boardwalk.
Explore Caves Beach // Free!
Lake Macquarie's iconic Caves Beach holds its place as a firm family favourite. It's extensive network of sea caves and rock pools are ideal for low-tide exploration and is guaranteed to keep whole family happy. Home to the Caves Beach Surf Life Saving Club, a kiosk, bathrooms and barbeques and picnic tables, Caves Beach is a must visit. Pack your sunnies, hat and sunscreen, get your swimmers on (if you're brave enough!), and enjoy a day out for the family to remember.  
Holiday park heaven at a fraction of a hotel.
Located in some of the best spots along the coast, Lake Macquarie's holiday parks are setting new benchmarks for low cost holiday travel.
Ingenia Holidays Lake Macquarie
Just 70 minutes north of Hornsby on the serene southern shores of the lake, Ingenia offers accommodation options for a broad range of budgets, from luxury waterfront villas to cosy cabins and grassy powered sites. Take a dip in the pool, enjoy a short drive to some of the state's most beautiful beaches, or take advantage of easy access to the jetty and waterfront reserve's sandy inlets and secluded bays which are picture perfect for boating, fishing and swimming.
Blacksmiths Beachside Holiday Park
Just a short stroll from one of New South Wales' best-loved beaches, and boasting a variety of accommodation options catering to all budgets, Blacksmiths is the perfect base for lengthy strolls on pristine white sand, taking a refreshing dip under the watchful eye of the local surf lifesaving patrol or just listening to the sounds of the Pacific Ocean rolling in. Boating enthusiasts will love the nearby launch facilities, offering easy access to both the open ocean and the tranquil lake where you can swim, surf, fish and sail for days on end before heading back to the park to enjoy a dip in the pool or a late afternoon turn in the playground with the kids.
Idyllically tucked between pristine beaches and serene Lake Macquarie and close to the delights of the nearby Hunter Valley - Belmont Bayview Park is exceptionally located for creating a fabulous family adventure. Choose from powered sites and cosy cabins, enjoy free wifi and access to a barbeque, outdoor dining area and private pool – and pick up supplies for the raft of nearby cafes.
To plan your low cost adventure or discover more of what Lake Macquarie has to offer, please visit: http://www.visitlakemac.com.au