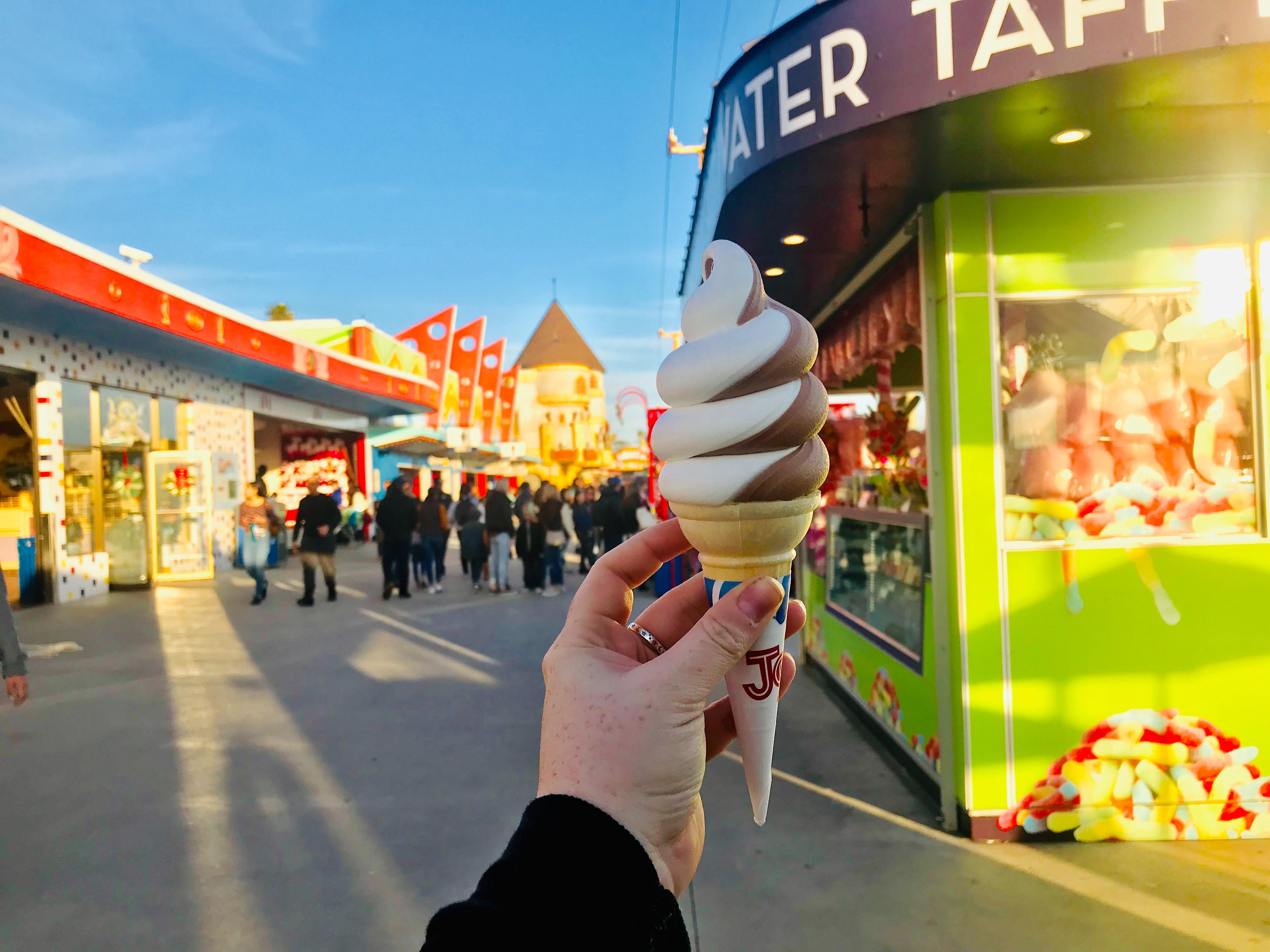 A place that's summer all year long? Sign me up. That's basically Santa Cruz, California in a nutshell. It's got sand, sun, and surf, for 365 days a year. Located on California's central coast, the city was a former Spanish settlement and is known for its moderate climate, redwood forest and coastline. It is also an education hub in the area. It is home to several educational institutions that include the University of California Santa Cruz, Cabrillo College, and Monterey Coast Preparatory.
Tourists flocking into the city should consider just a few of the must-see, must-do, must-visit attractions in Santa Cruz:
The Mystery Spot
A tourist attraction that opened in 1939, The Mystery Spot is described as a "gravitational anomaly" that's located just outside Santa Cruz. Its area spans around 150 feet or 46 meters in diameter. It was discovered by electrician, mechanic, and inventor George Prather. Mystery Spot allows visitors to experience what it feels like when the law of gravity is defied. It is located in an uphill walk and inside a wooden building on the site. The illusion is produced by the oddly sloped environment that includes a slightly tilted floor. The tourist attraction is open year-round and is nearby a thirty-minute hiking trail.
Firefish Grill
A trip to Santa Cruz will not be complete without filling your tummy with seafood. Firefish Grill is a local favorite that specializes in traditional seafood fare. It also offers customers a wide variety of American classics including steaks and homemade pasta. The restaurant also has a bar that offers specialty drinks, beer and a wide variety of wines. Tourists can head on to 25 Municipal Wharf, Santa Cruz to enjoy all the standard California fare they offer and a view of the Pacific Ocean.
Santa Cruz Beach Boardwalk
You'll obviously have to get your feet covered with sand when you visit Santa Cruz. After having fun at the beach, you should head on over to Santa Cruz Beach Boardwalk. The Boardwalk opened in 1907 and is home to two National Historic Landmarks. It is the only remaining original boardwalk amusement park in the U.S. West Coast. The amusement park is home to the 1924 Giant Dipper - the oldest operating wooden rollercoaster in the country. The boardwalk also has indoor arcades that offer a wide variety of games, two miniature golf courses, and a laser tag arena.
Santa Cruz Wharf
Santa Cruz Wharf is a destination for people who want to experience boat tours, catch a nice view of the ocean, dine, and experience the Santa Cruz nightlife. Built in 1914, the wharf is on the Main Beach and is near Santa Cruz Beach Boardwalk. It is home to several festivals promoting the city's treasures. The Woodies on the Wharf is an event that showcases wood-bodied cars dating back to the 1950s while The Jazz on the Wharf event highlights various performers including jazz singers Jeannine Bonstelle and Jeff Kashiwa.
Santa Cruz Hotels
If you are wondering which among the Santa Cruz Boardwalk hotels is best to stay while exploring the city, there are a few choice answers. The Hyatt Place Santa Cruz offers accessibility, comfort and buck for the money. Its amenities include rooms with sofa beds, a flat-screen television set, and free Wi-Fi. Hyatt Place Santa Cruz also offers a breakfast buffet, a laid-back café and an outdoor pool and gym. Another good choice is the Babbling Brook Inn. It's an upscale bed and breakfast-style lodging that's close to Highway 1 and a short walk from the Boardwalk.