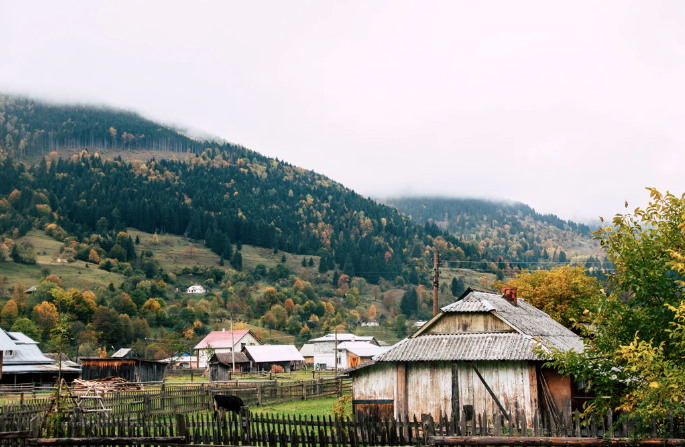 FROM SPAIN TO THE UKRAINE - THE SURPRISE EUROPEAN DESTINATIONS BOOMING WITH AUSSIE TOURISTS
Australian travellers are seeking new destinations beyond the Mediterranean when it comes to European travel, with new data from Allianz revealing a spike in the number of jetsetters swapping traditional European hotspots such as the coast of Italy for the mountains of Ukraine.1
According to Allianz, over 22,000 Australians are expected to travel to Europe between June-August 20192 to chase the European summer sun. While destinations such as Spain and Greece remain perennial European favourites, recent Allianz data shows increases in travel to European destinations further off the beaten path.
Travel to Eastern Europe is on the rise, with places like Ukraine, Belarus, Estonia, Montenegro and Bulgaria topping the list of 'rediscovered' European destinations this year.1
Ukraine saw the largest increase in travellers with 102 per cent year-on-year growth.1
The dramatic increase in travellers to Ukraine also follows the success of the HBO mini-series 'Chernobyl', where travellers are visiting in droves to see the abandoned town and Nuclear Power Plant ruins.3
Belarus also saw an unexpected increase in travellers, with a 62 percent rise in Aussie tourists year-on-year1. The landlocked country, boasting more than 19,000 lakes and 11,000 rivers4 for summer travellers to enjoy, has remained on Europe's tourist trail for several years. Its increase in popularity now suggests it's beginning to emerge as one of Europe's 'it' destinations.
Estonia and Montenegro similarly saw an increase in Australian travellers, by 23 percent1, while Bulgaria experienced a 22 per cent1 rise.
Aimee McGuinness, Chief Underwriting Officer at Allianz Partners, comments: "We've definitely noticed a shift in the types of destinations Aussie travellers are choosing to explore, especially when it comes to Europe. Travelling to lesser known places makes it even more important for travellers to plan ahead.
"Preparing for an overseas trip means planning the essentials- from packing proper sunscreen to securing travel insurance. Planning for the unexpected with travel insurance is essential for any overseas traveller. Whether it's a relaxed trip or a trip full of activities, it's always best to leave home knowing you have travel insurance if things don't go to plan."
In 2018, Allianz saved one European visitor over $650,000 in medical expenses.5
Top Five 'Forgotten' European Countries With Highest Year-On-Year Growth*
Ukraine (102%)

Belarus (62%)

Estonia (23%)

Montenegro (23%)

Bulgaria (22%)
*Figures provided based on Allianz owned data.
About Allianz
Allianz Travel Insurance provides travel-related insurance products and services, including trip cancellation and emergency medical assistance. We partner with airlines, travel agents, banks and other intermediaries around the world to offer travel insurance plans that help and protect customers. Constantly pushing technological and geographical boundaries, our global travel protection solutions combine assistance and technology to support customers 24/7, before, during and after their trip. Allianz Travel Insurance is the travel insurance arm of Allianz Partners.
For more information, please visit: www.allianz.com.au/travel-insurance/
AWP Australia Pty Ltd ABN 52 097 227 177 AFSL No. 245631 trading as Allianz Global Assistance issues and manages travel insurance as agent for the insurer Allianz Australia Insurance Limited ABN 15 000 122 850 AFSL No. 234708. Terms, conditions, limits and exclusions apply. We do not provide any advice on this insurance based on any consideration of your objectives, financial situation or needs. Before making a decision please consider the Product Disclosure Statement available from www.allianz.com.au. If you purchase a policy, we receive a commission which is a percentage of your premium - ask us for more details before we provide you with any services on this product.
1 Figures provided based on Allianz owned data (1 Jan-31 Dec 2018 vs 2017)
2 Figures provided based on Allianz owned data (1 June-31 August 2019)
5 Figures provided based on Allianz Global Assistance owned data