Written by

Monica Rosenfeld, Managing Director of WordStorm PR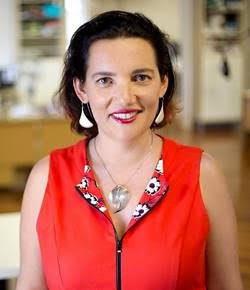 The New Year is a time for self-reflection and often people vow to improve their health and accomplish new goals. This introspection is also important for businesses. The New Year presents a fresh opportunity to assess outcomes and reach new targets.
One business resolution that is often overlooked is a public relations strategy. What public relations entails is often misunderstood by business owners. However, public relations provides an excellent opportunity for businesses to receive exposure for little or no cost.
Public relations can be the most cost effective marketing tool for a business of any size. Good public relations can be the cornerstone to a business's success. It increases the credibility of your business in the eye of the consumer, elicits trust, generates word-of-mouth marketing and can often increase sales.
Monica Rosenfeld, Founder and Managing Director of WordStorm Public Relations, shares her advice on what PR practices SMEs can introduce or improve in 2016:
1. Know what angles are most likely to capture attention:
To be newsworthy a story should add value to a media outlets audience. Consider if your proposed angle is timely, relevant and interesting.
2. Engage with your audience on social media:
Know how to meaningfully engage with your target audience on the most appropriate platform for your business and have a clear understanding of the image and voice of your brand. Always ask 'is this on brand?' before posting.
3. Invest in quality images and video content:
A good picture speaks a thousand words. Include a high-resolution image with pitches to help journalists visualise the story and have additional images available to send to journalists if requested.
4. Consider media training:
Even the most confident people can have trouble addressing media in a clear and succinct manner. Media training will help you identify the key messages to communicate to the public.
5. Approach journalists respectfully:  
It is important to understand just how time poor journalists are. Make sure your release is targeted to individual journalists and relevant to their field of expertise.
For more information, visit www.wordstormpr.com.au