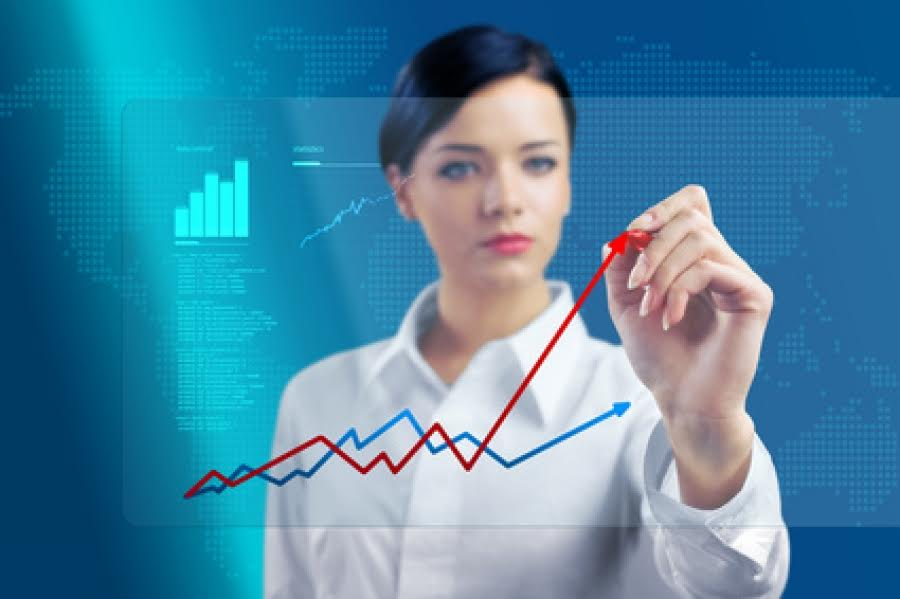 Businesses fail: it is a reality in the world of commerce.
People who create, buy or seek to improve a business, usually approach their management role with optimism and zeal. Over confidence is one reason that most operators do not recognise the potential for failure. Confidence is a good thing but all leaders do not know everything about their market and that is why successful people surround themselves with intelligent, affable and highly qualified staff or advisors.
Most small or medium enterprises cannot afford to employ the most qualified people but they should set aside a budget to pay for the services of a business coach or mentor.
Many business people do not know how much they don't know. They cannot plan for something that they do not know about. A good professional business coach or mentor, is usually an older person who has constantly absorbed information about all sorts of businesses. They know why businesses have succeeded and why businesses have failed. They have a set of data based on history. As they saying goes, "Those who ignore history, are doomed to repeat it".
One of the first things to consider is
how to find a business coach
. Take time to make an informed selection. Business coaches can advise on ways to succeed and ways to not fail.
Some things to consider.
1.   Choose a mentor or coach with experience in the same industry or service of your own business.
You need a coach who understands the nuances of your enterprise right from the start. An experienced coach or mentor can impart targeted knowledge if they has a vast database of information about a specific business category.
2.   Look for a business coach who has a background in business recovery or receivership.
When a business fails, especially if it is a company, receivers or administrators are called in. They are required by law to enquire into the reasons for the failure and to provide comprehensive reports. The information in those reports can be mined for things to avoid and what to do to avoid commercial disaster.
3.   Make sure that your chosen coach will see you at your own place of business.
While business management is a theoretical study topic in almost all tertiary
business courses from MBAs
to diploma courses, practical lessons are as important. The coach must be prepared to visit to see where you operate, your premises, your fit out and to see what your customers see when they arrive.
4.   Where possible, choose a mentor who will visit you to see your business when it is open.
Your coach will need more than to just see your place of business. He or she will have to see how your business runs during business operations to fully understand and report on your commercial operations. You can't gain a full insight into a business' potential without being able to observe actually daily operations.
5.   Ensure that your coach will provide written notes touching on his or her observations of your business.
You will want to include reports, recommendations and observations from your business coach in your operations manual for daily reference and to be maintained as a part of your staff training resources.
6.   Choose a business coach who will interview staff as well as the managers.
A good business coach will want to gather information from all levels within a business. Everyone has a point of view but not everyone is willing to come forward with suggestions, comments or ideas. The business coach can be an impartial communications channel for people within an organisation to have an input into an investigation or teaching session.
7.   Where possible, locate a coach who has accounting qualifications or significant ability in finance.
Every business needs to earn more money than the total cost of all of the operations required to run the enterprise. Financial reporting is probably the ultimate score card on how well or how poorly a business is performing. Unless the coach can fully appreciate the information contained within financial records, he or she cannot have a valid role as a coach.
8.   Ask each potential business coach to provide checkable testimonials.
You will need a coach who can demonstrate success as a
mentor
. Not only do they have to be qualified in terms of experience and education, but they need to be able to show that their services have been useful to people in the past. You do not want an apprentice business coach: you want a coach who will be useful from day one and who can prove that they can produce results.
9.   Look for a business coach who can demonstrate a lot of connections in your industry.
A business coach has to prove that they are suitable for a given role before they are appointed. One factor to consider is, if he or she comes up with suggestions or avenues of inquiry, then can that person can call in contacts within the customer's industry to assist with resources, advise, more customers or better suppliers. Unless they know an industry personally and can call on useful people to help at short notice, then there may be better people to consider.
10. Look for a business coach who will offer a long term association with your business.
Where possible when looking for a business coach, narrow down the field of potential applicants by choosing someone who can come back again and again or who will offer long term support. You will need a business coach who can recommend, monitor implementation of business advice and produce adaptations to business plans over the long term.
Business managers and owners should consider allocating an education budget in much the same way that they set aside a marketing budget. If you are going to advertise, you might as well take advice on how to promote the enterprise with best effect.