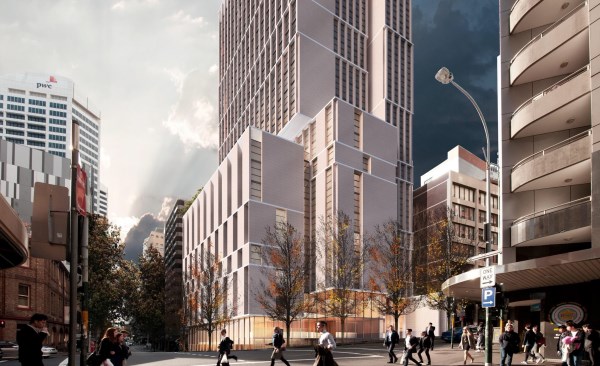 Finding a rental to house your business is an important factor in business growth. You could set out your shingle in any location, but your business is not a business without, well, business. In any one of Australia's urban centres, you can find an abundance of offices that can be rented for use, some offering the best views of the Pacific, some with the greatest skylines, but you want an office that will drive traffic to the space.
At the same time, add in finding the right location with an affordable price and the perfect location is asking serendipity to land smack-dab in the place where your office might be. Location, location, location, furthermore, has become more than a trite saying repeated too often. Yes, it is an established fact that the location of your office dictates your business's health.
Continue reading to learn more about why your office's location is important and how being in the right place can be beneficial to your business.
Foot Traffic
A lot of foot traffic is usually found near transit, government buildings, shopping centres and restaurants. Many of these features are found in the downtown area, and the rents in these areas tend to be higher.
Thankfully, for today's businesses, there are many office solutions companies that can help you find affordable space in the urban jungle. Servcorp office space for rent, for instance, offers a variety of inexpensive office spaces to professionals and businesses across all industries and are located in high traffic areas.
Industry
Another important feature to pay attention to when determining the location of your business relates to the types of industries you find in an area. Whether you are talking about a financial district or a technology complex, you want to make sure your business fits in with the ones in the surrounding area.
Not that you have to be located in a place that houses several businesses in your industry, but you do not want to shut out potential customers by being located in a place that is designated for a particular industry.
Competition
While you cannot completely eliminate the competition, you do not want to be located in places where you are facing competition from other businesses. In fact, it is just the opposite. You want to be located in an office space that gets residual traffic from surrounding business. Before committing to a lease, survey the area to see exactly what businesses will compete directly with your business.
Business Culture
When looking for a spot to call your office home, talk to some of the tenants in the area and the leasing agent to get a feel for the local business culture. Some areas create a sense of community, and from that community, you can create business and growth opportunities. Some locations have a strong start-up culture, and from that, businesses are nurtured and collaborations are a huge part of the scene. The point is you want to make sure that you move into a place that will be a supportive, nurturing environment.
Demographic
The population that will frequent your business is very important in determining the location of your office. As a part of your own research and analysis, you already know who your target market is. When looking for a place, your target market should match, as much as it can, the demographics of the area.
Location, Location And Other Matters
Opening a new business, or even relocating for that matter, can be an exciting endeavour for business owners. Businesses have the great task of juggling many factors, including location, when looking for suitable office space. However, a good place to start is using the above factors as a compass in finding your ideal place.