Written by

Nicole Robertson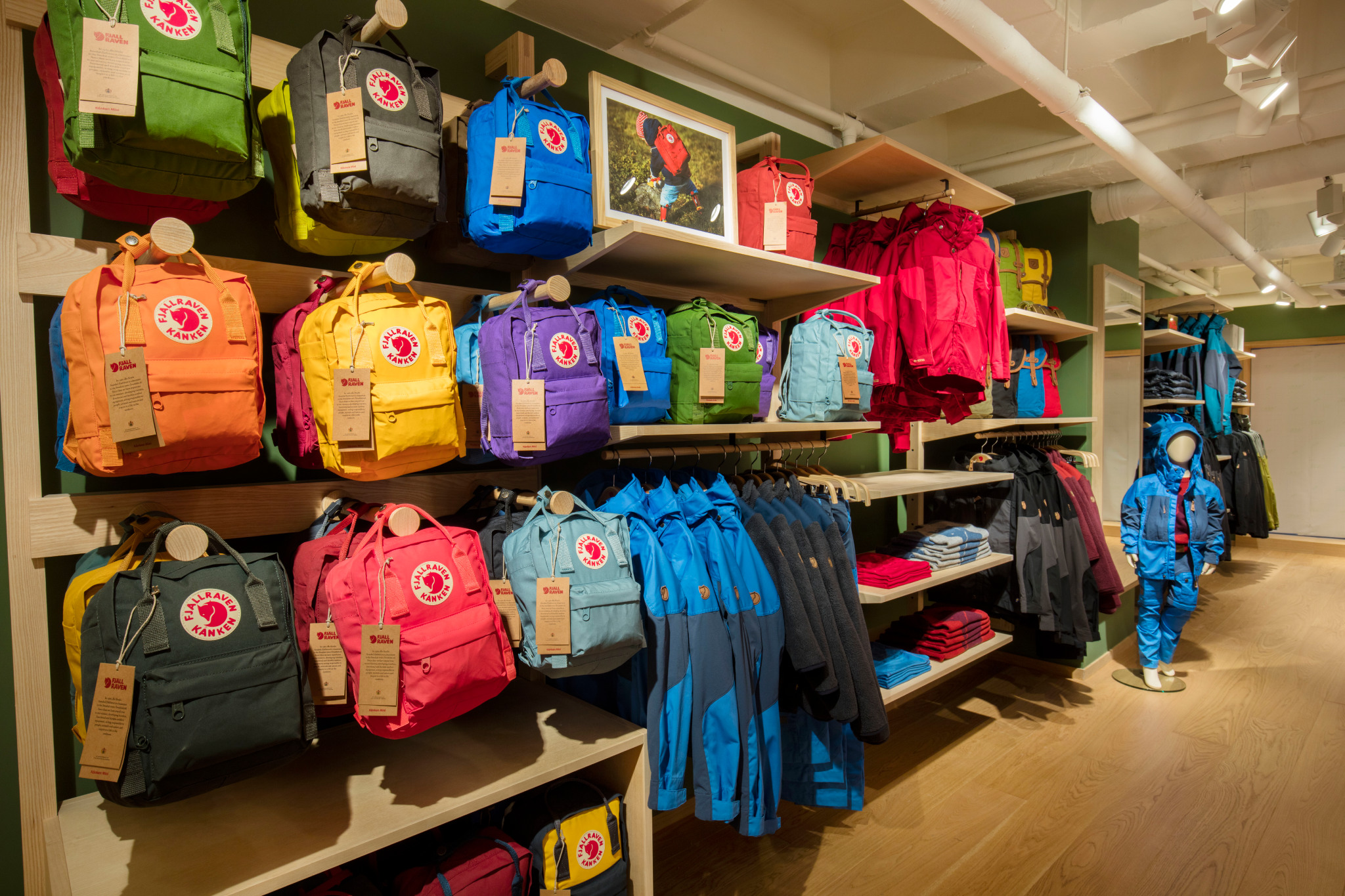 Leading Swedish outdoor clothing and equipment brand Fjällräven has just opened its first store in the Southern Hemisphere, at Melbourne Central.
Now, Australians will be able to experience the brand and its products in a concept store environment, having only been accessible via select independent retailers and fjallraven.com.au.
The store hosts a wide range of their sustainably made products – all of which are designed to be functional, durable and bring people closer to nature. The store features the iconic Kånken rucksack – the world's highest selling backpack – as well as other cult favourites amongst the global outdoor community, like the Greenland Jacket & Vidda Pro Trousers.
In an ode to the brand's commitment to social responsibility the store has also become the first retail partner for Social Foundry – a social enterprise that seeks to empower communities to mentor, nurture, and impart life-skills to at-risk people in their local neighbourhoods. Their trained team members will be serving complimentary coffee and Seven Springs water to store visitors whilst they receive advice from the store staff who are outdoor experts.
Susan Park, ANZ Brand Manager for Fjällräven says, "We've had an incredible response since first going to market 18 months ago and we're so excited to be opening our first store right here in Melbourne, Australia. Our products offer something distinctly different to what's currently available in the outdoor space and it's a perfect fit for the Melbourne lifestyle and climates. We feel that retail is essential for an integrated brand experience and hope to open further stores in the future so that we can bring the Fjällräven experience to others outside of Melbourne."
Commenting on the monumental store opening, Melbourne Central Marketing Manager Melissa Polglase shared; "Melbourne Central's approach is experience-first and we're always looking to partner with bold brands who truly invest in elevating the in-store experience and making a positive contribution to our local neighbourhood. Consumer-centric and socially-minded by nature, we're very excited to help Fjallraven deliver a unique concept which houses its cult products and brings its Social Foundry partnership to life."
To celebrate this momentous launch– anyone who visits the store from now until December 1 and uploads a post to Instagram (tagging @fjallraven_au and hashtaging #FjallravenAU) will go into the running to win a trip for 2 to Hong Kong for the 2019 Fjällräven Classic event next October.
For more information visit https://fjallraven.com.au/
About Fjällräven
In 1960, Åke Nordin founded Fjällräven in his basement in the town of Örnsköldsvik in northern Sweden. Today the company's timeless, functional and durable outdoor equipment enjoys a global presence and can be found in over 30 countries. Fjällräven's product range comprises outdoor clothing and accessories for men and women as well as backpacks, tents and sleeping bags. Fjällräven prioritises acting responsibly towards people, animals and nature and encourages and sustains public interest in the outdoors. The company is the initiator of two popular outdoor events, Fjällräven Classic and Fjällräven Polar, which attract thousands of participants every year.