Written by

Elizabeth Price
How to Get & Control Business Investments As a Student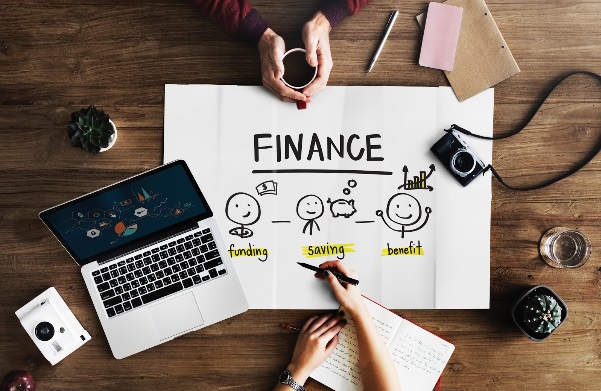 As an young entrepreneur, getting investors interested in your business must be an absolutely crucial part of the planning process. Without having the audience that would use a certain product or service it would become extremely difficult to find potential investors.
Getting the attention of investors might seem especially tedious if you are a student. Yes, you might have brilliant ideas. Yes, you might be familiar with the market trends. But how to replace the lack of experience and successful projects behind your back? Here is what a student entrepreneur needs to know to create an attractive business for investments.


Define the Niche
Before finding anyone to invest in a business idea, you need to define and understand its purpose. It is important to evaluate what your startup needs and craft a realistic setup. Normally, business investors are looking for someone with a comprehensive business plan, that understands overheads and how to sustain a company.
While choosing a particular niche for your business, remember to check its' competitiveness and starter difficulty. Naturally, one will need a large amount of funds if they are trying to open a brick and mortar location. Alternatively, online shopping platforms displayed on social media via a link in bio might not need as many funds initially.
Another crucial thing to keep in mind is the segment of your potential customers. In most cases, people will start a business that they feel they would follow and support if they were customers. For instance, many of your fellow students whim about lacking time and motivation to complete their hometasks. Offer them a solution. From now on, your company will handle all "write my essay online" requests. Both you and your colleagues are in perfect order, right? Other prospective ideas for student startups include businesses built around coffee machines, clothing and gadgets, - it is up to you what to choose.


Networking Is the Key
The importance of networking as an entrepreneur can't be overstated. It's absolutely crucial that entrepreneurs try to meet others in their field, especially those that can help them grow.
When discussing the investments specifically, it's best to approach investors with another professional to vouch for the company. This way, the investor feels like they aren't taking as much of a blind risk.
To network, the first method is to attend networking events. At these events, ask others questions about their business to discover more about current eCommerce trends. In addition, take the time to help these connections at every opportunity. The more reliable you are, the happier they'll be to work with you.


E-commerce for All Generations
It is not an unknown fact that HR departments are going through something these days called ageism. To be more exact, companies are looking exclusively for employees within a certain age group.
One of the largest benefits of online businesses is that if one has the tools to develop such it is always an available option regardless of their age. New e-commerce companies usually deal with fashion, traveling guides, online product reviews, healthy foods and drinks ( either delivery or help with a dietary plan), sustainable businesses and quality leisure products (coffee, tea, etc.).
Now that we have the understanding of the fields that benefit e-commerce the most it is time to take into consideration one of the most significant factors: funding. The traditional routes are still available such as using your own personal savings, credit cards, peer-to-peer loan or asking friends and family for help.
Alternatively one may look into the ways of obtaining a traditional bank loan, SBA ( Small Business Association) Loan, crowdfunding and venture capital. Despite having so many options available, this article will mostly cover how one can secure different forms of venture capital investments.

Forms of VC Investments
One of the ways that young entrepreneurs can pursue to gain funds for their startup is through venture capital (VC) firms. These firms are made up of investors who typically work on the behalf of individuals looking to grow their wealth.
To gain a VC investment, take a look at the VC firm that you are interested in and get to know what they want. Many VC firms specialize in a certain area. This might mean they only work with brand new companies, companies in a certain location, or within a certain industry.
Once an entrepreneur has found a VC that fits well with their company, it's all about crafting the right pitch. Here, it's important to put your business is in the best light possible. You'll want a good elevator pitch for meeting the VC.
After this, comes a somewhat lengthy negotiation process. This, at the most basic level, can include deals regarding what the investor gets out of the business and how this will affect the company owner.
There are a few different forms of investments that a VC might offer an entrepreneur:


Convertible promissory note. This is a note from the company to the investor that promises the note can be converted into stock. The maturity dates of these notes are usually a year with a 4%-8% interest.

Simple Agreement for Future Equity (SAFE), is another alternative. With these, an investor invests cash in a company which, in the next financing cycle, converts into stock. Unlike convertible promissory notes, these aren't interest bearing and don't have a maturity date.

Finally, there is a convertible preferred stock investment. This gives an investor the chance to not only potentially convert this investment into common stock but preferred stock gives an investor preference over common shareholders.


Watch Out for Aggressive Investors
As an entrepreneur, there may come a time when you want to sell your company to investors. In some cases, this can go extremely well and the entrepreneur bows out with a hefty paycheck. In other cases, the entrepreneur pretty much breaks even - not a fate that most entrepreneurs want.
However, there is also the concern of accidentally bowing out of a company. This usually happens when the investor agrees to sign a legal contract confirming that while funding the business, the initial owner reduces or even nulls any ownership the entrepreneur has in the company.
The best way to avoid this is to consult a lawyer before signing legal documents. While an entrepreneur might be talented in business, most aren't versed in legal terms. As such, calling on a professional in the field can go a long way in protecting your ownership.


Final Lines
The help of an investor can be a great chance for a new business launched by students. Not every investment holds the same value, though. To get the most out of the investment being offered, make sure to be careful. Create a business plan, consider the benefits and the risks before taking the leap and wait. Wise investments pay off.