Written by

Stella Gianotto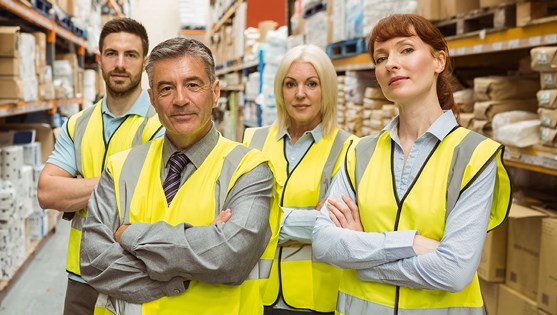 Once available only to large corporations, branding is now more accessible and vitally important to every size (and type) of family business, including yours. When you think about it, if large corporations put emphasis on branding when they're already well-known, it's all the more important that a smaller, family-owned business will need to put emphasis on this, too. With branding, you create an identity for your business and you're giving it room to grow. As early as that stage, you're letting it stand apart from any possible competition that might also sell strikingly similar products and services your family business offers. For instance, when you're in the business of selling a
custom made inflatable product
, consumers should choose you first among other competitors with similar offers.
What is branding and why is it important to your family business? This article explains everything you need to know in detail.
What Is Branding And How Does It Contribute To Your Business' Success?
Branding
refers to the process of creating a symbol, name, or design that's easily identifiable as belonging to a particular business—in this case, your family business. It's also the best way for customers to distinguish your business from that of a competitor.
Branding achieves considerably more than a clever name or a slick logo does. Think of the iconic Australian brand Akubra, which has been making wide-brimmed hats for over 130 years. A little-known fact is that their name is "believed to be derived from an Aboriginal word for head covering"
It's more ingrained than a catchy tag line, such as the one that Walter Kennard (aka Wally) from Kennards Hire said back in 1948: "I won't lend it to you, but I'll hire it to you."2 And it's even more enduring than your latest advertisement or marketing campaign, such as the Sandhurst Fine Foods radio commercial, where CEO, Mimmo Lubrano* tells Maria to 'put down the artichokes.
Branding doesn't replace these important business development or marketing strategies, especially ones that have become part of the Australian business landscape. Rather, branding inspires them, focuses the strategy, gives it purpose—AND it gives it a long-term impact.
Branding is the driving force behind WHY consumers purchase your product when there are many competitors or overseas knock-offs available to them. The top-of-mind recall, known as 'brand awareness,' inspires your customers to buy your product with just a little extra push.

When Does Branding Start?
Whether you realised it or not, your brand was established from the day you started your family business.
In many cases, the brand remains hidden and ineffective. Once revealed and used, a brand can breathe new life into the business, the family, and the business owners.
It's never too late to brand or even re-brand your family-owned business. Big businesses do it regularly as their market and competition change. We've all tasted one of the brewed soft drinks from Bundaberg Brewed Drinks (family-owned since 1960) whose CEO, John McLean, was quoted as saying, "Once we took the time and didn't have to talk about someone else's brand… we were able to grow our brand and take our business further and further afield."4 This is part of the reason they are a global business and now export to over 32 countries today.
Small businesses can, and should, consider undergoing a branding exercise as part of any major investment, such as redesigning marketing and sales materials, or for an advertising or social media marketing campaign.
In addition to improving the initial response to your initiative, a brand will create a lasting impression on the marketplace, for both current as well as potential customers. For Bundaberg, part of their re-brand was to focus on their core offering and what they did well—"brewing ginger beer in that familiar stubby bottle".
In turn, this will improve long-term sales and recognition.
And unlike many promotions, sales efforts won't have to rely on lower prices and reductions in profit margins to gain more market share either locally or abroad in an attempt to increase your brand awareness.
Establishing and Maintaining a Brand
As with most marketing activities, branding is a specialty skill that every family business should pursue diligently. Family businesses (in particular) should be attentive to branding strategies—according to Forbes, "family-owned businesses seem more stable, more customer-friendly, more approachable and more trustworthy"*. It goes on further to say that "even the appearance of a family connection increases market visibility and consumer trust"5 for any family-owned brand.
Once you are able to understand this concept, you (and your family business) are ready to dive into the world of branding. The best introduction to this great marketing strategy should come from a branding expert who will help you get to the heart and soul of your business and articulate its hidden brand message.
Once revealed, your enticing brand message will resonate with your target market and will distinctly differentiate your product from your competitors.

Why Is Branding Important?
All these said, what's really
the importance of branding
in a business? What makes it worth all that effort of going through the process of creating one?
Here are some of these reasons:
It Promotes Recognition

When there are so many businesses out there selling the same or similar products and services, how do you get the general public to recognize your family's business? Through your brand, such as your logo or your tag line. People also have that innate tendency to purchase from businesses that they're already familiar with. So, you've got to strive to be recognized as that business.

It Increases The Value Of Your Business
Even if, for instance, you're still a small family business, it also helps if you can set yourself out there as a professional in the business industry. That way, consumers will also get to trust you more. Branding can help you achieve this, as it increases your value and worth as a business.
Investing in your branding right from the outset, with a branding expert, will see your next stage of business growth, resulting in dividends accruing quickly and continuously, and potentially global expansion ahead, too.