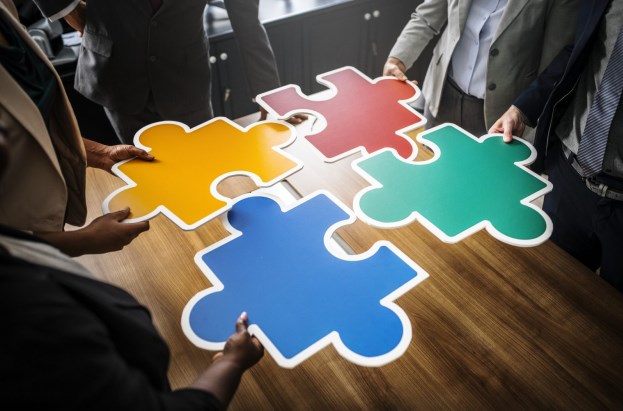 As a small and medium-size enterprize you need to be able to keep pace with changing technologies and stay ahead of the game. Generally, this means there is a definite need to outsource your SME's IT needs to ensure your business runs to its full potential. It may mean relinquishing some control, but that also has the reverse effect of giving you and your staff more time to do the things they do best. If you're time poor and struggling to juggle everything that your business needs, here are ways you can share the load and operate at a more efficient rate.
Starting Block
If you're only beginning to consider outsourcing it can be difficult to know exactly where to start. The best thing to do is begin with a self-reflection of where your business is at and what it needs at the present time. Are there gaps in your business that need to be, or can be filled? What are the weaknesses? Once you begin to define the weak points of your business, then you are ready to establish areas that you need help and what the best outsourcing options are. Decide what you really want complete control over and what your strengths as a business person are, then free up your time to dedicate to those areas by outsourcing the extraneous parts of your businesses which are equally important, but able to be done by people outside of your business.
Payroll
The best place to start when considering outsourcing is the look at where your time is being drained and what areas of your SME could benefit from external assistance. Outsourcing your payroll can make your business more efficient and cost effective by returning the time spent on organising your payroll, as well as ensuring your employees are paid correctly and on time. One way to lose great employees is to have mix-ups or delays with their pay. Finding a professional, efficient and ethical payroll outsourcing service might feel like a big decision but it will take a lot of stress and concern off your hands and give you more time to focus on running your business.
Marketing
Marketing takes many shapes and forms these days but the bottom line is that it is, or should be, designed to communicate. You're wanting to present an image and vision of your business to the public in order to draw more business. So marketing shouldn't be considered as an extra hobby for the business, but instead an important facet that can really benefit from being outsourced. Whether you outsource your social media marketing or seek a full design concept, outsourcing can provide a huge benefit and boost to your business that will show returns. Your business needs to have a strong online presence to be seen and heard in the oversaturated modern market, so ensure that it is done properly.
Network
The world is built on relationships, so if you can establish solid relationships with external businesses that can take care of some of your business needs you will be developing a strong network of like-minded people capable of working together for a mutually beneficial outcome. Think win/win, and do your best to ensure that everyone in your business and working alongside your business are progressing towards their goals.
Getting external perspectives on your business can help shake up the way you do things and drive your business forward to a more productive and efficient outcome. Avoid attempting to tackle everything on your own, as that will only lead to an eventual burnout. Outsource to expand and progress.

Image From: https://www.lifeofpix.com/photo/business-people-connecting-puzzle-pieces/