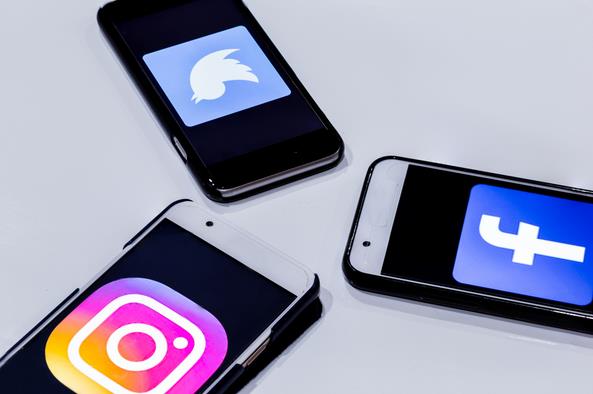 There used to be much discussion around digital marketing, the discussion has moved away from this, and towards what is new, what are the latest trends, which channels work best, and how can we better leverage it.
We'll take a look at some of the digital innovations that successful companies are using and how you too can benefit from it.


Google search algorithm changes
The purpose of engaging in digital marketing is to reach people and convert them, which leads to business growth and relevance. Google search is one of those factors that can make or break this process.
It is no longer an easy task to appear in the first page of organic results, you'd have to work for it by keeping in line with Google's algorithm changes and updates. There are a huge number of these changes every year, some of which have more significant impact on rankings than others.
Some of these updates and algorithms include Mobile Speed Update, Rankbrain, Video Carousels, Medic Core Update, and many others. It goes without saying that featuring prominently on Google SERPs requires you to track and adhere to the dictates of these updates.


Social media trends
Social media is a very useful tool to use for growth in the digital space and success as a business. Leading companies use data from social media to plan their strategies for better chances of success. One major social media trend is that there is more competition in advertising. It isn't just about making a budget for an advertising campaign and hoping for the best anymore.
To get adequate returns on investment, businesses need to up their creativity in ad creation, improve targeting so that only the right audience is reached, use new ad-formats, as well as push only high quality content.
Also, there is a need to continuously track and measure ad campaign performance to know what is working and what is not. This data will help you make changes that will ensure that you get an edge over competitors in your niche.


Digital experience
In terms of user experience regarding website performance, the focus has shifted from website design and how endearing it may be to something that enhances the user experience, speed and personalisation.
A slow website is as good as an abandoned one especially when the visitor knows that there are many other options. Also, with Google now penalising slow websites by dropping them in search results, it is imperative to make your website faster.
Not many people know that web hosting can enhance or hinder website speed.
Then, there is website personalisation to enhance user experience. This entails providing unique experiences for individual visitors. Data can be used to show visitors certain contents on the site that is more likely to engage them. For instance, showing contents to users based on their location or interests will improve engagement and user experience.


Email marketing and marketing automation
Email is another effective channel to get through to prospects and customers alike but the optics have changed in some ways. Before, email marketers worked less with data and more with instincts, guessing and assuming their way into people's hearts. It worked then, but now? Things have changed.
Campaigns now revolve around data because the better informed you are about the personas you're trying to convert the better your strategy to get them. This data now allows for more personalisation, so, for example, you're more likely to see "Dear Mike" at the beginning of a mail than to see something generalised.
Then there is the place of automation. Automation cuts across digital channels and helps improve productivity in the online arena. From scheduling posts to automatic replies to mails, popups asking to receive newsletters, and so on. So many areas of digital marketing has been optimized to achieve results.


Analytics
Analytics is central to digital success and there is no disputing that. It basically involves analysing data to determine better ways to achieve results.
Running any type of campaign without reliable data means that you are wasting your budget. Analytics provides vital information about the market, what people need, how best to get it to them, and when to do so. There are four types of data analytics every business that intends to remain competitive and grow should know and apply.
There are also various analytical tools that can be used to obtain all the data necessary to function optimally, and every serious company should consider using these services.


Content marketing
Content is at the core of any digital marketing strategy and as such should be given the focus and investment it deserves. No matter how many times Google updates its algorithm to determine who gets more visitors the placement of content and quality of content cannot be ignored. And there is a good reason for this, everyone using search engines is looking for quality content.
This is why there is a need for businesses to have a content marketing strategy that works. Some of the key trends of content marketing are:
*  Quality content is now driven by a deep understanding of personas

*  Creation of new job roles to facilitate content marketing activities

*  Improved content marketing metrics or analytics

*  More companies investing in content marketing

In Conclusion
The advancements in digital marketing methods all add up to productivity. To continue to perform better as a business it is important keep up with digital trends and make changes where need be.