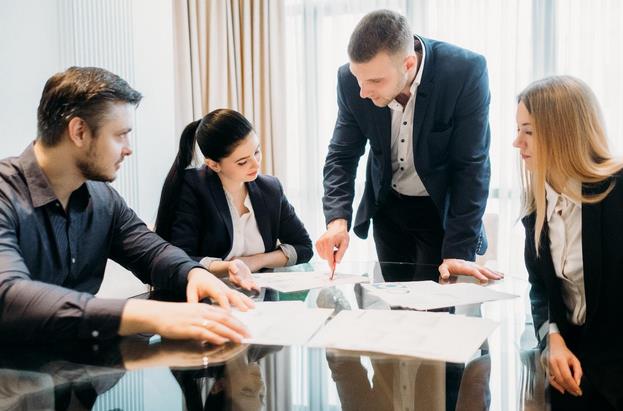 Online marketing is no longer an option for most businesses. Already Google is favouring mobile search for it search engine queries, and more and more people are using voice search to find the things they need.
There's lots of talk around the world of the death of the High Street, and the fact that people are valuing convenience and their time more and more. As lives get busier, it means the online trend is set to continue and grow. If you are relatively new to the online environment and digital marketing, this piece will guide you through some of the steps to help you grow your business online in Australia and New Zealand.
This piece is for you if you already have a website to promote, but haven't necessarily done all the things that you should be doing on that website.


Content optimisation
It used to be the case that you could stuff search query keywords into content and that would be enough to rank for the search queries that your potential visitors were looking for. Google uses an algorithm to understand search queries and webpage content, and to match them together to provide the best results for visitors.
Over the years Google has got a lot better at understanding language. In order to communicate to Google what your page is about you need to ensure that you are creating content with a clear topic focus. That means using the language of the topic sprinkled throughout your content.
In addition, Google is very much about answering user queries and providing them with solutions. You should write your content to provide answers to questions and solutions to problems. This sounds simple, but you will be surprised how many people write just filler content for their product and service pages.


Build some authority for your site
In order to rank your website above others, Google needs to believe in it. This means building authority for the website.
So how do you build website authority for a website in Australia or New Zealand? This comes down to writing grammatically perfect content and getting some online recommendations. Online recommendations essentially mean other websites pointing to your website.
The better the website that is referring your website the more likely you are going to gain authority off that link. One way of knowing is to answer the question: How likely is my website to be found through referring links online?
If your website is linked by sites with no traffic authority, then you are no more likely to be found than if you didn't have these links. If a couple of major news providers link to your website then you are far more likely to be found. This is the way to think about building links.
In addition, make sure that your links are relevant and natural.


Page speed and bounce rates
Google has access to a massive amount of data on website performance across different sites. One of the best metrics of the quality of a website is how long people spend on it. This metric, combined with how many pages people view, helps Google to understand whether a site is relevant to the query, whether the content satisfies the user, and therefore whether a page should be ranked for that and similar queries.
With all the data that Google has, it is very easy for the algorithm to understand the elements that reduce bounce rates and increase page speed. One of the most important factors that reduces bounce rate is page speed. You therefore need to test your website speed and make it as fast as possible.
To reduce bounce rates, make your navigation clear and create a clear user journey towards the information people are looking for. Provide options for more information for those that are searching for general information and guidance on the topic. Understand the type of content that a search query is aimed at, and provide the answers and solutions for the user.

Using social media
Google uses social media as a trust factor, and so social shares and a decent social media profile will help to build authority for your website. You can also drive traffic to your website through social media channels understanding what solutions people are looking for on social media.
Search your niche and find out types of questions that are being asked. This will inform both your social media content and the types of content you produce on your web pages and blog.


Paid advertising
So far, we have mainly focused on promoting your website through what are called organic search engine optimisation methods. You should also consider using pay per click advertising and impression-based ads.
Google captures in the region of 90% of search engine traffic, and so is the best PPC option in terms of traffic volume. You may also like to consider other options, such as LinkedIn if you are in the business-to-business niche.
Have a think about the social channels and websites that your target audience spend their time on, and then target these channels with paid advertising. Develop targeted landing pages in order to convert at high rates and maximise your return on investment.
Test different page and advert combinations in order to further increase your return on investment. Organic advertising takes time to get going but you can quickly start generating revenue through paid advertising online.
Promoting your business online in Australia and New Zealand involves understanding your target audience, planning great website content, and developing an integrated marketing strategy that maximises return on investment in the short term, whilst building authority and search engine rankings for the longer term.
The online environment is a great place to do business, but you need to get active and do the right things in order to make a productive avenue for your business.