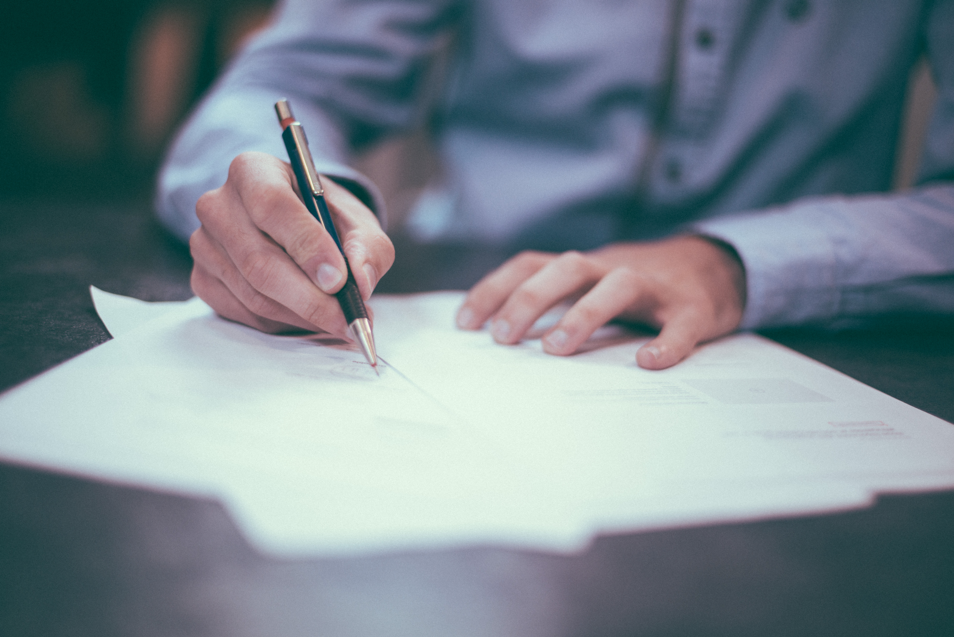 MORTGAGE MARKETPLACE LAUNCHES CONVEYANCING SERVICES TO MAKE HOME LOAN PROCESS CHEAP AND FAST


New legal partnership gives borrowers easy, online access to high quality solicitors at a fixed price
SYDNEY:  Independent online mortgage marketplace HashChing has brought to market a ground-breaking conveyancing partnership that provides customers with a one stop shop solution for legal assistance on home loan settlements, removing one of the major pain points of property transactions.
For a fixed fee, customers can be instantly partnered with experienced solicitors who specialise in the complexity of real estate settlement.
HashChing is a mortgage marketplace that connects customers looking for good home loan deals with experienced community rated mortgage brokers nationwide. Since launching less than four years ago, HashChing has settled more than $1.3 billion worth of home loan applications and has helped more than 46,000 Australians get a better deal on their home loans.
"We know that around 20 per cent of settlements are delayed due to a conveyancer's inefficiency and we're tackling this problem head on," said HashChing CEO Mandeep Sodhi.
"We also know that many transactions are very complex and often end up requiring litigation, which is why partnering with experienced solicitors makes so much sense."
Mr Sodhi said research showed two out of three first home buyers did not know what conveyancing was, with nearly 40 per cent mistakenly believing it referred to checking property boundaries or other physical matters with the property.
"Our army of community rated mortgage brokers already help Australian borrowers by dealing with banks and lenders on their behalf, and the online mortgage marketplace is now looking to streamline the legal part of the process as well." he said.
To solve this problem, HashChing has launched a conveyancing service from within its consumer portal. Once a HashChing mortgage broker lodges the loan, borrowers can utilise conveyancing services and get connected to certified solicitors within minutes from their HashChing consumer portal.
"Getting all the legal documents organised has traditionally been one of the most time-consuming and inefficient parts of buying a property. Borrowers are at the mercy of conveyancers, who can sometimes drag the process out unnecessarily and worse – charge more for their own delay.
Mr Sodhi said borrowers looking to purchase a property without an experienced solicitor were potentially gambling with hundreds of thousands of dollars.
"By integrating a conveyancing solution into the HashChing online portal, customers won't have to worry about finding a solicitor anymore. Since our prices are fixed starting from $995 incl GST plus disbursements, there are no nasty surprises or hidden fees for borrowers, either," he said.
"Since the whole procedure is completed online, it minimises the manual processes and paperwork associated with property exchange. We connect users with a solicitor the same way we connect them with a local mortgage broker.
"With this new digital offering, consumers are in complete control of the process, and they're able to keep a tight lid on costs thanks to the reasonable, fixed-fee pricing structure. Our goal is to make conveyancing a pain-free experience, much like we've done with applying for a mortgage," said Mr Sodhi.
Customers can log-in to the online dashboard at any stage to check progress of their application with the solicitor. In addition to the real-time updates to borrower, the HashChing partner broker is also kept updated on the progress through their portal with the exact breakdown of the home loan costs that need to be lodged with the lender.
Mr Sodhi said HashChing connected customers with a network of solicitors and not conveyancers, which was an important difference.
"There are some tasks related to property transactions that can only be executed by a trained lawyer and that's where our solution is unique. Furthermore, because of the volume of transactions, we've been able to negotiate rates with our solicitors far cheaper than standard conveyancing costs, which is a win-win solution for our customers," he said.
About HashChing: 
HashChing is Australia's first online marketplace allowing consumers to access great home loan deals without having to shop around. Completely free to consumers, HashChing connects customers directly with verified mortgage brokers who further negotiate better rates from lenders, saving valuable time and money. Consumers can ask any home loan related question on HashChing and only verified financial experts will respond to the questions allowing people to make smart and informed financial decisions.