Written by

Belinda Lyone, General Manager of COS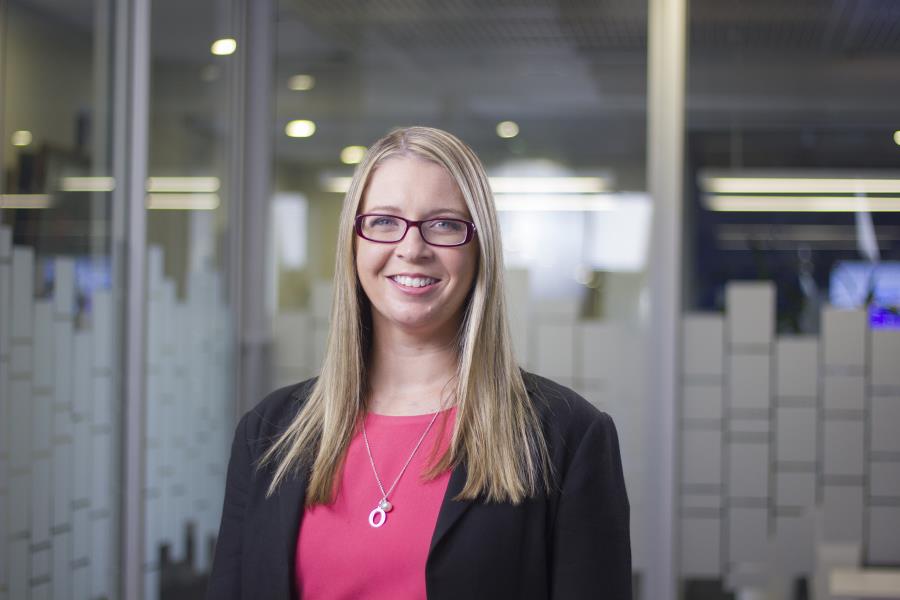 Sometimes it is obvious that you need to update your workplace furniture. It may be physically broken, like an office chair that has lost its ability to be adjusted up and down. Or perhaps the desks have been chipped, or a leg is wobbly.
However, what may not be as obvious is the health and safety concerns that seemingly undamaged furniture can have on your employees or what the furniture could be inadvertently saying about your brand.
Here are five questions you should be asking yourself to determine whether it's time to update the office furniture.


Are your staff well? Nearly half of all people engaged in office work will experience back pain each year. According to the Global Burden of Disease (GBD) lower back pain accounts for more work-related disability than any other condition worldwide. If staff start to complain of back pain, take note. Now is the time to review the ergonomics in the office. Back issues can be avoided by providing your staff with proper ergonomic furniture. For example, an ergonomically designed desk, with everything within easy reach reduces stress on the back, pair it with a chair with adequate lumbar support and you've protected the user from back pain caused by stress induced inflammation.


Is your furniture a safety hazard? Ignoring potential hazards around the office is a dangerous game and can ultimately result in an injury. Common office safety hazards are those that leave staff at risk of musculoskeletal disorders. MSDs are injuries in the nerves, muscles, tendons and ligaments and affect workers who work in awkward positions for extended periods. The right set up can prevents these types of injuries but it's important to keep an eye out for any risk, if you wait for the user to be affected it could be too late. Look for workstations that allow for comfortable set up, like those with a pull out tray for the keyboard and mouse (reducing the risk of carpal tunnel syndrome), and use adjustable height chairs to reduce the risk of eye strain.


Is it all looking a little tired and tatty? Eventually all office furniture will degrade and reach the end of its life, even the very best quality furniture has a use by date. Daggy, damaged and out of date furniture says a lot about your company, and could also cause some feelings of neglect among staff. Life span depends on a number of factors, the quality of the piece, it's use and its user. If your furniture is broken and starting to show signs of wear and tear it's probably best to replace it, or even consider some repairs if possible, however in many cases the cost of repair could outweigh the cost to replace. Before getting rid of a worn out piece of furniture check the warranty, many manufacturers offer great warranties so you may be in luck.


Does your company image need a refresh? Your office space helps to form an outsider's opinion of your business. Whether it be a potential new client or employee, their first impression of your business is often made when they first walk through your door. Many companies use their office design and layout to reflect their brand personality, so if you're looking to reinvent your business, the right furniture might just do the trick.


Are you employees feeling the love? If morale has been a bit low lately it could be that your staff aren't feeling all that taken care of. An upgrade to their workspace could be just what is needed to let them know that you care about the environment that they spend their days in. Giving your team a clean, modern and aesthetically pleasing space in which to do their work (and let's not forget about where they spend their breaks) will not only lift spirits around the office, but will also show them that you care about their well-being.


If any of the above is pushing some buttons for you it might be time to take a look around and see what could use some updating in your office. While it's an investment you may rather not make it's an important one that will pay off in myriad ways. Remember that the health and safety of your employees should be a priority, and don't forget that all of it is tax deductible.


About COS
COS is Australia's largest privately owned office products supplier, servicing over 20,000 business customers across Australia and offering thousands of products used in today's modern workplace including technology, kitchen and cleaning, furniture, print and promotional items, and office supplies. COS supports organisations of all sizes by making the selection and delivery of office supplies easy, streamlined and cost effective, allowing organisations to remain focused on business critical activities. https://www.cos.net.au/c/office-furniture