Written by

Tess Sanders Lazarus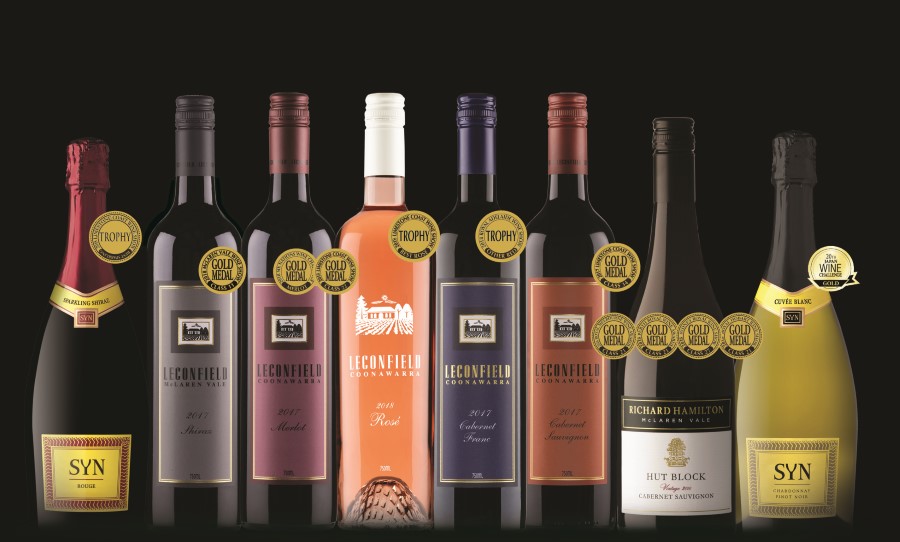 According to Paul Gordon, one of Australia's most respected winemakers and chief winemaker at Leconfield Wines, the wine world is rapidly changing due to a host of new trends looking to make a mark on the industry.
1. Wine Tourism:  More than ever, people are incorporating wine experiences into their holidays.  On top of their amazing beauty, many vineyards also offer wine tastings and classes.
"There's nothing quite like drinking a wine at the vineyard where it was created.  Looking at and feeling the grapes that produce the wine we know and love can be an inspiring experience for wine enthusiasts and even casual wine drinkers as well," Paul said.
"Many of the world's vineyards are some of the most beautiful places in the world.  It's understandable why people would travel such great distances to see them.   Lucky for many Australians, wine regions such as McLaren Vale in South Australia, which is where our cellar door and some Leconfield vineyards are located, are reasonably easy to access.
"Leconfield's vineyard at Coonawarra is set in a stunning location and it's only a four hour drive from Adelaide and Melbourne.  We at Leconfield have a saying: great wines are crafted from great vineyards."
2. Experimentation:  Many wine drinkers are transcending the rigid rules about how to drink wine.  More and more people are discovering new styles as well as wine-food combinations.
"While some consumers follow traditional guidelines when it comes to wine these guidelines can be helpful but they're not gospel and they're not necessarily going to work for everyone," Paul added.
"People are simply drinking wine they like and drinking it when they want.  Traditional rules are being thrown out the window.
"Wine tourism is actually helping a lot in the area of experimentation.  Having a face-to-face conversation with a wine expert is often the best way to explore all the new and quirky ways to experience wine.
"I enjoy meeting and chatting with visitors to Leconfield and introducing them to our range of wines.   I also like sharing some of my new innovations from time to time.   It is an enjoyable process that gives people the opportunity to feel like they are involved somehow in winemaking!"
3.  Vegan Wine.   Another trend affecting the wine industry is the rise of veganism.  A 2016 Roy Morgan poll found 11.2% of the population were vegetarian.  The data on veganism in Australia is less clear, but American surveys indicate that veganism is growing more popular.
Many vegans assume that because wine is made out of grapes, then it must be vegan friendly.  However, this is often not the case.
During the winemaking process, a wine may be filtered using 'fining agents' that remove tiny particles which cloud and discolour the wine.  Time provides the same outcome however fining agents accelerate the process.    Some of the fining agents that wineries use aren't actually vegan, like casein (a milk protein) and albumin (egg whites).
"Winemakers are beginning to use vegan friendly fining agents and some are choosing not to filter their wines at all," Paul said.
"Many winemakers have experienced an increase in demand for vegan friendly wines.   Certainly at Leconfield Wines, we have experienced a significant increase in demand for these wines over the last few years.   We now offer quite a large selection of vegan friendly wines as part of our existing wine portfolio."  
4. Vibrant Labels:   According to Gordon, a lot of wine brands are choosing to adopt bright and noticeable labels to stand out from the crowd.
"You may have noticed an explosion of vibrant and brightly designed labels on bottles at the bottle shop.  There's so much competition in wine nowadays that winemakers want their wine to stand out by making the appearance of the bottle seem more extravagant," Paul explained.
"Bright labels are a departure from the more conservative labels we have seen in the past.  They are seen as a way to cut through.   This can make things a bit more confusing when trying to pick a wine at the local bottle shop. 
"My advice is always the same.    Read the label, pick brands you know and love and where you can, do some taste-testing to explore the wines on offer.    
"The approach we take at Leconfield is a bit different.  We're a family owned business with a long history, so we tend to stay true to our traditional branding with the majority of our wines but we do appeal to a different audience with some of our products including Syn.   We are also moving towards the introduction of some bright and vibrant labels for particular products."
5.  Rosé Wines.  Tastes of wine are similar to the fashion industry.  Trends go in and out of season.  In 2019, rosé wines are still proving very popular.    "The rosé trend seems to be continuing," Paul added.
While rosé is a small player in the Australian wine market, accounting for only two per cent of off-premises sales, figures showed domestic sales of rosé increased 58 per cent from 2017 to 2018.
"People love blush wines like rosé because of their taste and colour.   Blush wines get their smooth pink colour from separating the wine liquid from the grape skin.  They look beautiful in the glass and they offer something different to your standard white or red," Paul said.
"Blush wines have been around for a long time and have always enjoyed a certain level of popularity, so it is nice to see them growing in demand again."
6.  Decanting Wine.   Decanting wine is essentially the process of pouring the contents from one vessel, typically a bottle, into another vessel, typically a decanter.
"The process of decanting has been around for eons but this year it appears to be a trend," Paul added.
"A lot of people are choosing to decant their wine themselves at home.   I think it might be because there's something fun and satisfying about the process.
"Decanting a wine is good for two main reasons.  Firstly, it separates wine from any sediment that may have formed and it also aerates the wine.  Aerating the wine unlocks its aromas and flavours before serving by allowing it to breath.   It can also help young wines to open up that might be tight or closed on the nose or palate.   
"Decanting is not ideal for all wines.   Very old wines don't need decanting.   Decanting exposes the wine to oxygen which burns off the sulphur, exposing more fruit and therefore more flavor.   For this reason, decanting is ideal for wines that have been cellared for a medium to long period."
Paul Gordon is the chief winemaker at Leconfield Wines which is Australia's oldest family owned winemaking business and home to Leconfield, Richard Hamilton Wines and Syn.    Internationally acclaimed for its wines, Leconfield's brands regularly win national and international awards and are also served on premium Australian experiences including Great Southern Rail trains, The Ghan, The Overland and Indian Pacific.