Irrespective of whether you are just starting a business or upgrading it, you need an informative and learn business plan. A business plan represents a comprehensive guide that answers questions and presents a sneak peak on potential problems that you can face at every stage in the growth trajectory. Further business plans also provide proverbial as well as literal roadmap to reach financial and personal goals you have set for yourself and the business. Before crafting your business plan, it is desirable that you spend adequate quality time collating information and putting together financial estimates. Remember that most of this time will be spent in finding answers to assumptions and difficult questions. This preparation is critical for crafting a business plan and you will be constructing creative solutions for complex problems. The business plan you create at the start of the business or as you upgrade it, will also act as a key document for all your future actions.
There are several resources to help you lay out the business plan though it could be easier seeking professional help, particularly when you are not very comfortable with numbers. We have collated some useful tips to get you started with crafting your business plan.
Thinking Big
Ideally, you should start with a broad vision which you can adapt after identifying the specifics. Perhaps, you will be tempted to go straight to specific strategies like study of market segments, evaluation of production methods, and evaluation of competition. Undoubtedly these are important components but it gets a lot easier when the broad vision is in place and you take on these components by aligning them with your vision.
There is always an end goal when you are crafting a business plan and a vision of what your business would look like. Have a telescopic view of your business over the next 5 or 10 years and that becomes your vision. Your vision should also focus on tangible goals like market share and profits, but what is more important is your long term goals and your willingness to adapt to emerging trends, and an insatiable desire to succeed. Similarly you should also address these questions over the short-term with emphasis on the first year, specifying the goals of your business for that year and what are essential to ensure success in the first year.
Plan 4 Profit should be the catch phrase for any business when you are crafting a business plan.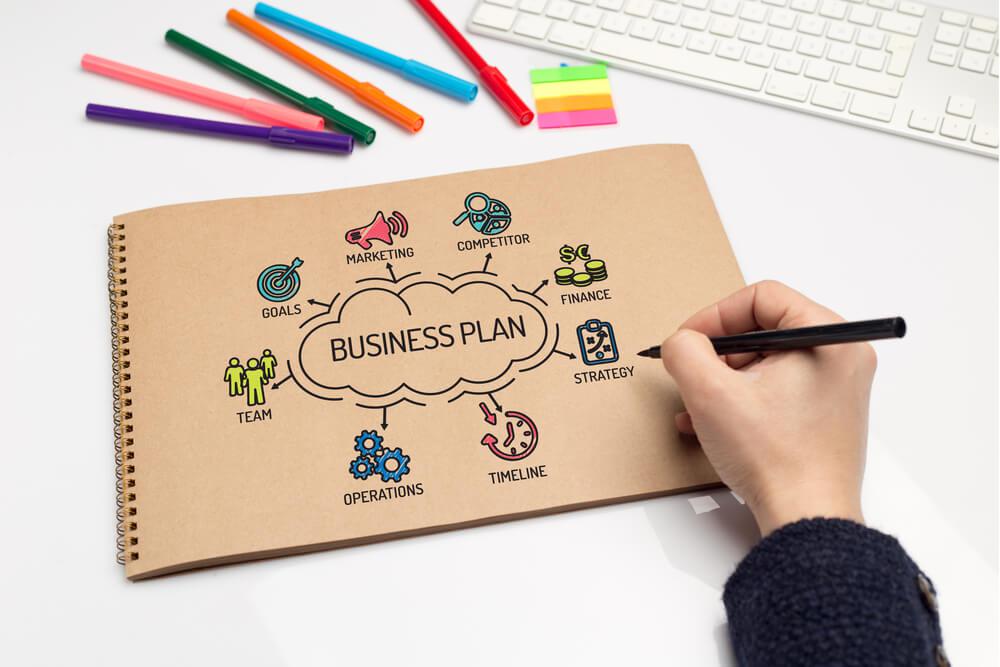 Know About Your Audience
Some people hold the view that it is desirable to create multiple versions of the business plan for varying audiences like bankers, individual investors, vendors etc. But some others do not see this as a healthy approach and opine that a well crafted business plan can adequately address every type of audience. If modifications are need for a specific audience you can always do that during an oral presentation. What is important is that you have a close up knowledge of your audience and understand their needs. Remember that a business plan does not have much to do with your actual service or product and the focus should be more on how you will deliver the services or products to customers. Your ability to explain the process through concise and clear vision will help the reader understand the viability and feasibility of the business fully. Therefore, the core of your business plan should offer detailed explanation of the manner in which your business will bring the service or product to the market than a mere description of your plan.
Keeping It Simple
Agreed that most, or all, of your audience are well educated. But that should not encourage you to draft a business plan that is wordy and filled with a sea of jargons. Remember that you are crafting a business plan and not a literary treat. Irrespective of their level of education, most readers prefer simple and straight forward writing. If your business plan can be read and understood by a 4th grader, you have possibly hit the target.
Write Down All Your Thoughts
Consider the business plan as a breathing, living document that evolves as you create it through the circular process of asking questions and answering them. Therefore, it is a great idea to have a pen and paper, a notepad, phone or a recording device close by. As you keep writing out your business plan, you will also be thinking of multiple ways for improving the business and therefore reflect them in the business plan. With one or more of the aids mentioned above, you are helping yourself to document even fleeting thoughts and scrutinize the business plan.
Risk Can Be A Benefit
The business plan you craft can be perceived as an exhaustive resume for the new venture. This means that you will be as honest and as open as possible since embellishing or hiding facts can be harmful to the success of your pursuit. Just like a job offer, you do not expect to embrace the opportunity and face failure because you covered up some vital information.
This is also the right place to discuss risk. To some people, it could be daunting to conceal vital information or rush into a discussion. But, ideally, you should have the courage to identify risk since a host of serious investors know that risk is inherent to any business. It may be impossible to dissect every potential pitfall. The business plan you create should therefore identify significant external and internal factors that can negatively impact the success of your business. Identifying and discussing risks should also be accompanied by mitigation and management plans. When you put such strategies in place, you are strengthening the business plan enhancing your own credibility thereby enhancing investor confidence with transparency as a core element of your business.
Thus, while discussing risks, the focus should be on using the opportunity advantageously rather than glossing over the risks and trying to sidetrack the risks. Be bold enough to put forth your strategies for removing or isolating the risks. This way, you are building significant trust with your investors and it also showcases your ability to foresee problems and solve them proactively.