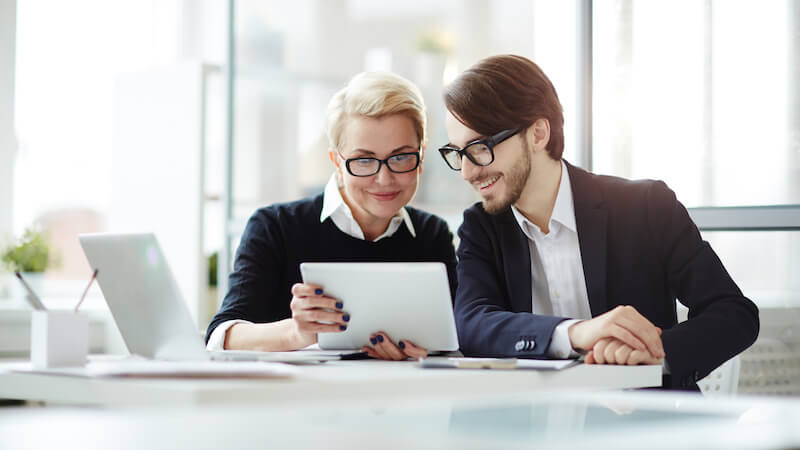 An internship placement from PGP Australia can be a really rewarding and beneficial experience for anyone looking to get their foot in the door in a certain industry like human resources, accounting or information technology. They are a fantastic opportunity to apply theory to practical tasks, get invaluable on-the-job experience as well as form relationships with mentors and network with potential future employers, clients and colleagues.
Premium Graduate Placements give you a great deal of support both before, during and after your internship to ensure you have an optimal experience. With that said, there are still some things you can do to prepare and make sure that you do everything you can to ensure the experience is worthwhile for both yourself and the firm that takes you on.
Let's take a look at some tips you can use to get the most out of your internship from PGP Australia.


Go into your Premium Graduate Placement with a positive attitude
The worst thing you can do with your internship is come in with a sour attitude or be visibly disinterested in what's going on. Nobody wants to take on an intern who just mopes around and does the bare minimum that's asked of them.
The whole point of the internship is that you come in eager to get valuable experience that the firm is kind enough to let you disrupt their workflow (minimally, of course) for. If you don't appear grateful and attentive then your supervisors will either cut your internship short or not give you the recommendation that you're after.


Be punctual, attentive, trustworthy and reliable
Of course, during your Premium Graduate Placement you will be expected to demonstrate the qualities of a good employee. As an intern, you shouldn't really be asking to leave the office early too often and you definitely shouldn't fake a sick day – the senior people can tell when your making excuses to get out of working.
If the firm gets the impression you don't really want to be there, they are going to turn against you very quickly. After all, they are offering to give you some of their time and a potential recommendation, so it's a bit insulting to not take them seriously when you're at the office.


Make an impact
While this isn't always easy, it's important that you try your best to leave an impression with the firm or at least have some work you can say that you did yourself. After all, you don't want to leave your Premium Graduate Placement with nothing to show for it.
Depending on the tasks you are assigned during the internship, it may be hard for you to get a clear picture of what end results you've contributed to. A good way to show enthusiasm and interest in the position is to ask how what you're doing is contributing to a company objective and stress that you want to make a positive impact.
Showing that you're willing to go above and beyond their minimum expectations because you sincerely want to get the most out of the internship is a great way to impress your host firm. While they might be somewhat jaded after decades in the industry, you're meant to be wide-eyed and eager (if somewhat naive).


Ask questions
During your internship via PGP Australia, you shouldn't hesitate to ask as many relevant questions as you can. Finding information online via blogs like Kev's Best can be great starting points. You don't just want to learn how to do things, you want to learn why you're doing them and why they are the best method when compared to other approaches.
This will help you develop a more nuanced understanding of what goes into the day-to-day work of the firm. This helps you to approach tasks dynamically once you get into the real workforce as you'll already have some insider tips up your sleeve.


Don't pressure them for a job
When it comes to internships, many people see them as an excellent means of securing a job because it essentially allows a firm to reduce their risk in hiring someone new. While you're an intern, the firm can subtly train you so that when they do offer you a job you'll be able to hit the ground running and make money for them.
This can cause some candidates to be overly-keen in probing for the promise of a job following their internship and alienate the firm. Instead of trying to get verbal assurances that a job is available for you, make yourself so invaluable that they will be begging for you to join them when your Premium Graduate Placement is over with.