Written by

Tess Sanders Lazarus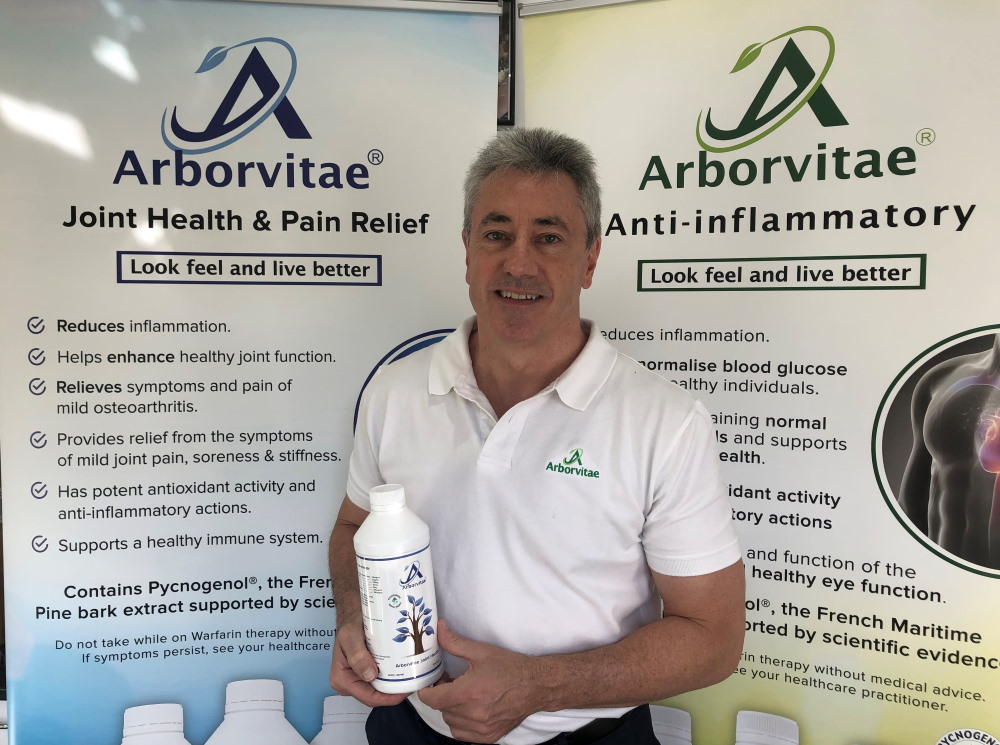 Arborvitae Health and Wellbeing has announced a significant new partnership deal with Blooms, The Chemist, which will see Aborvitae products being stocked across all 92 of the national pharmacy chain's outlets.
Aborvitae Health and Wellbeing is one of Australia's fastest growing supplement companies.  Founded in 2010, the Australian family owned business produces the highly popular range of Arborvitae supplements.    
Brendan Howell, Director of Arborvitae Health and Wellbeing, said, "we are absolutely delighted to announce our new partnership with Blooms, The Chemist."
"Blooms, The Chemist is a wonderful fit for our brand.   They are a community minded network of pharmacies that provide the highest levels of professional health service and advice and are focused on ensuring Australians have access to quality and trustworthy health and wellbeing products.  These are values which we live and breathe across all aspects of our business also," Brendan added.
"Blooms, The Chemist, will initially be stocking two of our five products, Arborvitae Joint Health and  Aborvitae Health and Wellbeing.   Our other products, Arborvitae Cognitive Function, Memory and Eye Health,  Aborvitae for Kids and Aborvitae Teenagers Immune Boost and Concentration, may be added in the future.   
"The new partnership will ensure that more Australians have convenient access to our products on shelf across the country.  This is particularly important for us as our brand continues to grow and more products are rolled out."
The new partnership is expected to see Aborvitae Health and Wellbeing continue to increase its sales.      In addition, the brand is looking at numerous overseas opportunities.   
"Since launching, our business has grown quickly and organically through word of mouth and repeat business," Brendan added.
"Our products contain maritime pine bark and are designed to quickly and efficiently re-set the immune system and bring down inflammation in the body.   Many people take our products to improve their health and wellbeing, an in particular, Aborvitae Joint Health, to ease the symptoms and pain associated with conditions such as arthritis.
"Arthritis is one of the key diseases where maritime pine bark can assist in the minimisation of symptoms.  Many of our customers have reported significant improvements in their arthritis after taking maritime pine bark over an extended period of time."
Ashleigh Cutri, Buyer for Vitamins and Wellness, with Blooms, The Chemist, said:  "We are looking forward to growing our relationship with Aborvitae and stocking Arborvitae products across our stores.
"Aborvitae products are highly trusted in the Australian market place.  The fact that they are also Australian and have a strong commitment to using the highest quality of raw materials and rigorous manufacturing standards ensures they consistently meet the highest standards."
"The inclusion of Aborvitae on our shelves means we are able to provide our customers with a quality Australian product that is made locally."
Aborvitae products are sold online and now stocked in over 500 pharmacies and health food stores throughout the country.  An explosion in demand for Aborvitae products fuelled by positive feedback from users is seeing the company put in place significant expansion plans.