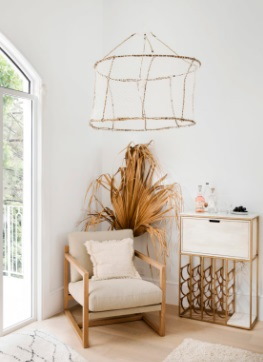 It's a wise decision to make your home an extension of your main office or simply a standalone office. You can save money since you're no longer renting an office space, and you feel more relaxed when you're at home. Also, work efficiency is increased because you're in a comfortable setting. That being said, you can turn your home office into something great using your creative skills.
When it comes to implementing home office ideas, remember the importance of separating your home office space from your residential living space. Make sure to keep your non-office area free of work items. In that way, there's a perfect balance between work and leisure or relaxation time with your family. Also, you have to set work hours to be more productive and organized.
Below are some home office ideas you might want to consider:
Determine the Space or Size of Home Office You Need
You may convert your guest room or another area you don't utilize a lot into a home office. Make sure to keep your work within the space, so you can easily find and retrieve the things you need effectively and efficiently.
There are many factors you have to consider when determining the right size for a home office setup. Your space does not need to be too big.
Here are some important considerations when determining the perfect size of home office space for your business:
Purpose and Activities in the Space: Do you perform paperwork or computer tasks (requires computer hardware or equipment)?
External Clients Visiting the Space: Dental clinics, law firms, consultancy services, or local convenience stores are types of businesses with large foot traffic.
Employees Collaborative Work: Do you need to hire an assistant or secretary or additional staff members? If yes, consider a more spacious home office.
Materials Needed to Store: If you have an eCommerce business, you might need to store products and materials. Do you need to display or store products, like dietary supplements, electronic devices, or clothes? You'll need enough space for these things, too.
With these considerations in mind, you now have an idea of how big your home office space should be.
Compartmentalize Your Home Office
Compartmentalizing your home office space into identifiable segments promote order in your office space. Make sure that you have adequate storage compartments, fast and efficient equipment, and proper wiring for telecommunication services. Also, it's wise to invest in ergonomic chairs.
Provide Good Home Office Lighting
Good lighting is an essential aspect of every business establishment or office. Make your home office looking great with natural daylight through your window. Daylight is an excellent source of evenly balanced white light.
Here are some tips when you don't have an available source of daylight:
*  Use a combination of task and general lighting. A high-quality task light is essential for cloudy days or late nights.

*  If ever your home office is in a room without windows, like the basement, you can check artificial daylight light sources that are more energy-efficient.

*  You'll find a lot of ergonomically designed task-lighting fixtures with dimmer switches, allowing you to control enough amount of light.

*  Don't place a computer screen in front of a light source and never place overhead lighting above computer screens to prevent eye strain.
Incorporate Eco-friendly Design
By having an eco-friendly home office design, you'll promote a good balance of work and natural-relaxing elements. You may use locally available and sustainable products like furniture items from sustainable forestry and recyclables, like recycled glass countertops.
Use the Power of Colors in Designing Your Home Office
Greens, blues, and violets are cool colors. They evoke relaxation and peace.
However, if you want your staff, walk-in visitors, and clients feel more relaxed without getting sleepy, paint your wall with a green color palette. It fosters concentration and fresh ideas. Lime green combined with yellow hues add vitality and freshness to your home office.
If you want to use red, make sure to use it as an accent and not a primary color for your walls or ceilings. It's because this color produces strong feelings. To stimulate stimulation and improve concentration, lavender, or purple tone can be used.
Maintain Privacy In Your Home Office
Noise and interruptions can disrupt work. If there are children around playing or neighbors tuning in too loud music, you and your staff may not be as productive as you expected. That's why, when planning an office area, you have to ensure that it has a reasonable degree of privacy.
You can use a portable screen to shield your work area from external noise and activities. Alternatively, divider walls (double as bookcases) won't only divide your work area but also provide superior storage solutions.
Conclusion
When it comes to creating a great home office, it doesn't end up choosing the right decors and the best type of equipment. You also have to consider the ergonomics, adequate workspace, proper lighting, and any presence of sources of distractions, like background noise.
Make sure to make the right choice and think of the needs of your staff and customers by making your home office efficient, comfortable, and looking great.