A cleaning list is simply a list that guides cleaners on what should be done. Several factors determine the type of cleaning list for your business premises. 
The cleaning checklist usually provided by your
commercial cleaning
service provider. But knowing how to create one for your business will help you find the right service provider and gauge the costs it will involve.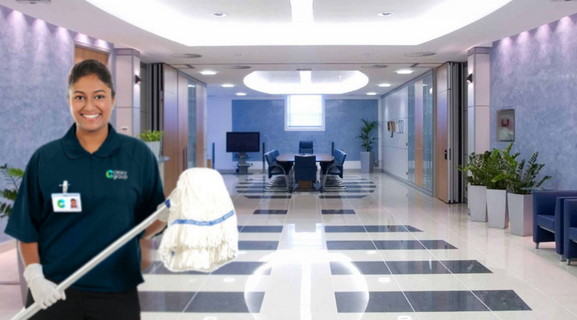 Creating a cleaning list
Here are some samples designed for a medium-sized office. It is also divided into three schedules: Daily, Weekly and Monthly. This will help you identify which areas of your office spaces require more frequent cleaning than others.
Daily Cleaning List
The daily cleaning list includes all areas that require daily cleaning. These areas are the most commonly used and they get dirty more often than others.

The cleaning routines that need to be performed daily are as follows:
Common areas and workstations:
1.  Vacuum and mop floors
2.  Wipe, dust and disinfect surfaces
3.  Clean and polish windows and walls
4.  Empty trash bins
5.  Clean and sanitise bin rooms
Kitchen area:

1.  Clean dishes
2.  Load dishes in dishwasher and run
3.  Disinfect surfaces and floors
4.  Empty trash bins
5.  Replace bin liners
Restroom area:

1.  Mop floors
2.  Clean and sanitise basins, doors and restroom fixtures
3.  Disinfect toilet seats, sinks, floors


Weekly Cleaning List
Weekly cleaning includes areas that are less used areas. But they, nonetheless, needs to be cleaned in order to maintain a professional working environment. These areas also usually require deep-cleaning procedures for a proper workplace for your staff.
1.  Polish and buff surfaces, floors and conference tables
2.  Cleaning glass windows, both inside and out
3.  Empty and disinfect trash bins and replace the liners

Monthly Cleaning List
These are cleaning routine that can be at least once a month. It includes areas that will not cause health hazards in the workplace even when they are left out during the daily and weekly cleaning. This includes the following cleaning routine:
1.  Vacuum and deep clean upholstered furniture
2.  Steam clean carpets
3.  Clean high surfaces from top to bottom
4.  Polish and scrub hard and tiled floors

Effective Cleaning Routines
Each business has unique needs and yours depend on your office size, the number of employees you have and the type of business you run. The best way to create an efficient cleaning plan is to work with your cleaning provider and to communicate all your concerns, needs and preferences.