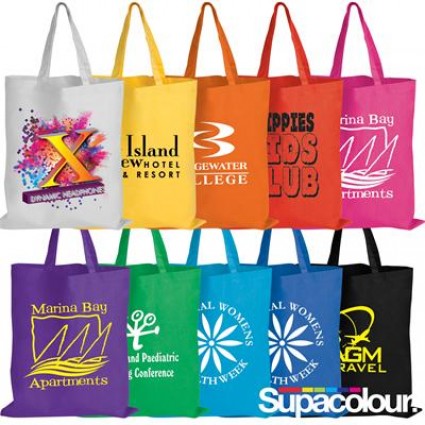 Over the last 20 years our
Fresh Promotions
has delivered more than 80,000 custom branded product orders for clients, totalling many millions of items. Every one has included a customised logo or message. It's a rare client who is not concerned about the way their brand appears on the products they order, however it's our experience that even the most experienced designers and marketers don't appreciate the subtleties of the branding process. Producing artwork for print or online use is all in a day's work for graphic artists, however providing files suitable for use when printing on a physical, three dimensional product is usually something outside their experience. The common issue we experience dealing with professional designers is an expectation that the rules which apply for offset printing or online will work with a three dimensional, physical product. Sure, sometimes it can, but generally not. It's not a word designers like to hear, but successful promotional branding requires some compromise. First your logo must compliment the product to which it is applied. Second, most of the time you are not working with a flat surface and the printing technologies available to mark a contoured surface are not sufficiently developed to achieve the results expected in other media.
Print area:


The print area on physical products is a critical consideration. Image area is restricted on the great majority of products and there is also great variation in the total percentage of the total surface area available for branding between product categories. Complex logos and designs are often impossible to read in a small print area so it's important to reduce the number of elements in a design to make it legible. Simple is better. And a simple design which worked in the available print area can add to the appearance and apparent value of the product. Many designers and marketers are obsessed with the reproduction of their logo. When branding products consider the whole item, complete with branding. If you're wondering about how a logo will look a test as simple as holding up your ruler to a picture of the product on screen will give you an idea of the legibility of the print.
Compromise on Colours:


Technically it's not possible to accurately reproduce multi-coloured logos accurately on most products. Often a single colour print is the most effective method. And further, converting your logo to white, black or silver, depending on the background colour to which it is to be applied if the best way to add branding which compliments the product to which it is being applied. The other issue with coloured branding is that it is not possible using pad printing or screen printing to apply colour gradients accurately, that is a percentage of a nominated colour. Strong solid colours reproduce best on custom products.
Files types:


A vector file (.eps of .ai) is idea for product branding. Sometimes a high resolution .pdf or .jpg is almost as good but vector files allow for every possible option and include colour information.

Overviews of Branding Techniques


Pad Printing: The most common method pf branding a physical product, pad printing employs a soft, flexible silicone block to lift the one colour image from a plate and apply it to the surface of a product. Typically products like pens and keychains are pad printed. It is possible to pad print in multiple colours, however applying more than 2 colours can lead to problems with registration. The fine tolerances possible in offset printing multiple coloured designs are difficult to achieve with pad and screen printing.
Screen Printing:


Typically used on large, flat surfaces like t shirts and
promotional bags
, screen printing is a tried and tested system in which ink is forced through a wax coated silk screen, with the design to be reproduced free of wax so the ink can pass through onto the product. It is possible to get better registration with a screen print than with pad printing because in general the images being printed are larger and the surface is flat, while pad printing is often applied to uneven or curved surfaces. There is no other system of branding which can produce large sized prints as quickly or as cheaply as screen printing. Heat transfer printing and flat bed digital printing technologies are quickly evolving and are beginning to take market share from traditional screen printers however at this stage they are more expensive. The transfer print system alters the feel of a garment and in some cases leaves a visible margin around the edge of the design. The main issue designers face with screen printing is the difficulty in applying colour gradients accurately. There is some opportunity to screen back colours to a percentage, however colour gradients as seen on a monitor are often difficult to reproduce. A good screen print design is bold, its colours distinct and strong. Think classic retro T-shirt designs. Often a logo with gradient is converted to solid colours or even a single colour for screen printing.
Heat Transfers:


Is in reality digital printing. A design is printed on a flat bed digital press on an adhesive substrate which is married with the product using a heated press. The transfer substrate is flexible and is an easy way to get complex logos looking good on bags, t shirts and other items predominately made from fabric or a flexible material. The disadvantage is that poorly designed and applied a transfer can look like a label and not part of the finished product as is the objective with other forms of promotional branding. Where a client is adamant that a complex logo be reproduced in totality a transfer is a cost effective way to do so. It is also a more expensive process as the labour and machine time involved is doubled, particularly if the design is die-cut, which is generally recommended to avoid sharp corners and better integrate the transfer with the product.
Digital Colour Printing:


Use of digital printing is growing quickly as new technologies become available. Already widely used on items which have a simple, flat plane surface, such as
power banks
, flash drives, notepads and stationery. The technology in this space is evolving quickly and this is the future of promotional branding. Software packages which compensate for the variations in surface area and new printer designs where the printer head rotates around the product have already been developed. In the next decade digital branding will become the promotional industry standard.
Rotary Printing:
Used primarily for drinkware like custom printed bottles and mugs. Other than a digital print which can be applied to products with a flat surface. Rotary printing allows you to print the majority of the external surface area of a curved product. The downside is that the cost is high and there is often a high level of spoilage during production. Again, the technology in this space is evolving quickly with digital rotary press systems already available. Rotary printing requires big machines and a major financial investment so to date the use of the technology has largely been limited to manufacturers of the products who can put through the high volumes necessary to justify the upfront investment.


Laser Engraving:

For metal products laser engraving is often the preferred branding option. Laser engraving removes a few microns of material from the surface of the product effectively making the design part of the final item. It is a subtle form of branding which has the advantage of being permanent. For metal pens, tools and <a href="https://www.freshpromotions.com.au/keyrings">keyrings</a> engraving is an ideal approach as hard use will not chip the print as can be the case with pad printing or digital print. The downside of laser engraving is that the image areas are smaller on 3D surfaces than with other branding options as the laser cannot follow the curves of the product and quickly distorts on the margins. Several companies have recently released innovative new laser engraving machines where the laser had rotates around the product, allowing larger print areas and reducing the level of distortion. It's still early days and can only be applied to a limited range of products but the technology is showing a lot of promise and will most probably become the industry standard sometime in the next decade.

Embossing & Debossing:

A branding technique which is used almost exclusively on leather or synthetic leather products, a product is embossed by first making a "block" or "die" carrying a positive image of the design. It's then a matter of force, the die is struck with a hammer of other blunt instrument which compresses the appropriate parts of the substrate, leaving a permanent impression. Debossing is the same process with the opposite result. the die carries a negative image of the logo which when struck against the substrate results in a raised brand. Embossing/debossing are stylish options used often in fashion. It is a subtle, but expensive way to add branding and is preferred for more upscale, textured items.

Not Sure?

Ask our advice! We receive complex files every day which designers have toiled over which are completely inappropriate for promotional branding. Remember, keep it simple, concentrate on enhancing the product with the branding and understand promotional products are a unique media with their own rules for art and design.