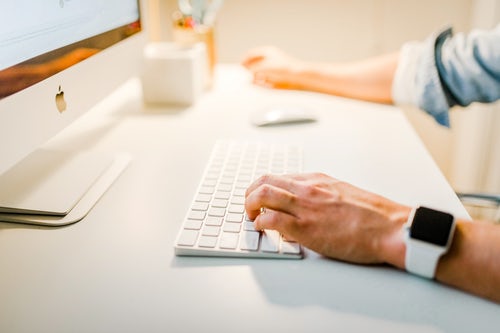 As time goes by, new technologies and practices always find a way into the world of business. The ones that prove valuable are first adopted by the forward-thinking businesses until they finally become the industry standard. In the current business climate that's under constant threat of security breaches, it shouldn't be too big of a surprise that the methods of customer verification have become this disrupting factor that slowly turns into a requirement.
So, keeping that in mind, let us take a closer look at the issue of identity verification and see how your business can benefit from adopting this process.


What makes identity verification so important?
As disturbing as this may sound, but we are living in a world where criminals can very easily access the information regarding someone's identity, assume that identity and ruin the credit history of the person in question with loans and extensive purchases. In short, the client we are working with may not necessarily the person we think it is.
But, these are only small frauds. In the worst-case scenario, your company may end up involved in a money-laundering scheme or even worse, financing terrorism. Such serious threats should be cut in their roots.


What are Know Your Customer procedures?
The term Know Your Customer describes the set of practices that are currently being used to fight off the threats we've just talked about. What makes them so interesting is that they effectively eliminate the slow, tedious, and expensive process of in-person identity check that has been used up until now. Besides, asking the clients to provide sensitive personal data may not always be in accordance with the local law.
The companies that are providing KYC services have largely streamlined this process to these few steps:
Collection and analysis of personally identifiable information (PII)

Screening of PII against global watch-lists (fraud, terrorism, politically exposed persons)

Calculation of customer risk

Creation of Customer Profile based on that person's transactional behavior

Monitoring of future transactions against the existing Customer Profile
Because these activities are outsourced, businesses can easily verify the identity of their potential clients without creating additional pressure on the company infrastructure.


The reasons why you should start doing Know Your Customer verification
So, we can easily observe that identity verification is an incredibly important practice helping businesses that use it to stay competitive. But, to put things into perspective, let us take a look at some of the most compelling incentives behind this practice:
Legal requirements
Identity verification is becoming a legal requirement in a growing number of countries around the world. For instance, the Reserve Bank of India has long since issued KYC guidelines banks have to comply with to get permission to work. If you are not already legally required to use these procedures, implementing them sooner than your competitors can only help you further down the road.
Online frauds are on the rise
As the number of online transactions continues to grow on an annual basis, so does the number of online fraud cases. If we take a look at the recent data we can see that NAF (New Account Fraud) rose 70% over 2016, which is, by all means, a staggering number that requires immediate reaction.
Faster and tighter operations
Looking at things from a purely functional standpoint, we can see that the faster and more streamlined process of identity verification drastically improves the cost-effectiveness and simplicity of online transactions. Also, since you are working with accurate data, the chances of shipping errors are much lower.
Safer transactions
Finally, whether you need to verify the age of your customers or comply with some other legal requirement, the process of Know Your Customers makes the entire process much faster and more reliable. This way, the transaction environment is made much safer for all involved parties.
We hope these few considerations gave you some idea of what makes identity verification so integral for the future of your business. As time goes by, Know Your Identity procedures will slowly transform from something being discussed on the internet to one of the basic requirements of the business world. It is in your best interest to be at the forefront of this development.