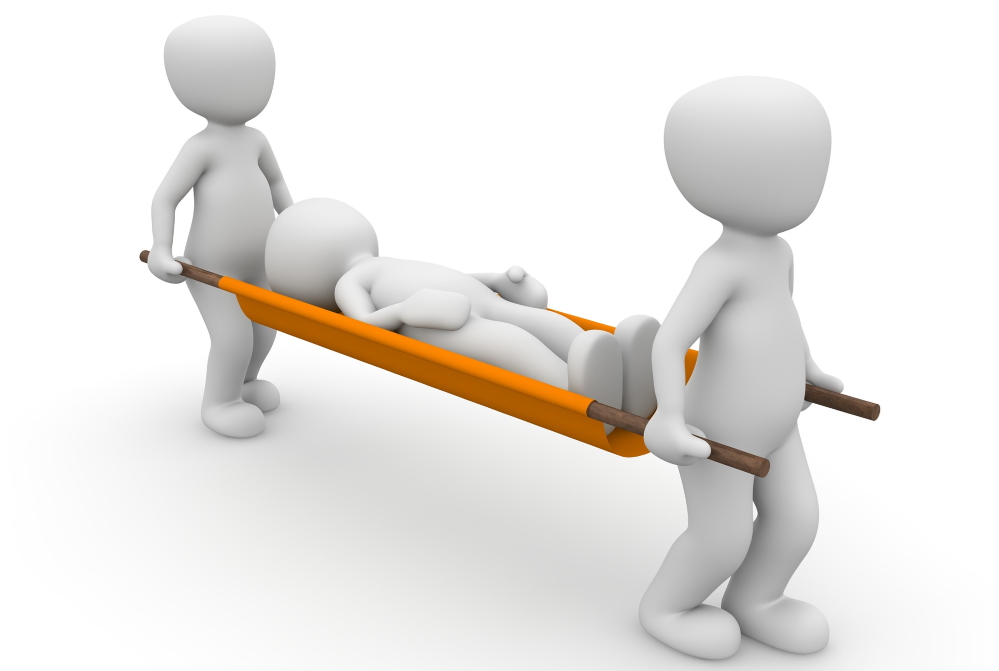 Employees are a vital asset to any business, whether it's a construction company or a legal firm. That's why it's important for employers to take necessary measures in ensuring the safety and health of their employees through adequate first aid training.
Benefits of enrolling employees in first aid training
It makes business sense to enroll your employees in first aid training. It's a small price to pay for the peace of mind that comes with knowing that your staff can handle most emergency situations thus minimizing injury and lost productivity.
Here's some of the return on investment that you can gain from training your employees.
There are always risks involved when working in any environment, regardless of how seemingly safe it seems. From extreme temperature reactions to bug bites and stings, musculoskeletal injuries, burns, poisonings, bleeding and shock, first aid emergencies can happen anywhere.
Without the proper first aid training, an employee's precarious condition can worsen while waiting for the ambulance to arrive.
First aid training will empower your employees with the skills needed to respond to any emergency situation, thus reducing the risk of severe injury.
Employees that are well-looked after tend to exhibit better productivity because they're less likely to miss work due to injury or sickness.
As any business knows, every day a worker spends on sick leave is a cost to the company. Not taking the measures to prevent severe accidents and injuries is like shooting yourself in the foot.
It's a legal requirement in most countries for employers to provide first aid training, especially if the nearest hospital or health center is a certain distance away from the operating premises.
While prevention is key, it's not always possible to prevent certain injuries. First aid training will provide your employees with the information and skills they need to respond to injuries or illnesses in a timely manner.
A proactive response in a time of injury can also minimize the overall damage and health risk to the affected individual. This translates to reduced injury, medical expenses and less productivity time is lost.
Well-administered first aid care can mean the difference between rapid recovery that saves a person's life or prolonged recovery that leads to permanent disability.
Factors to consider
To be effective, first aid training must be customized to the specific needs of an organization. Organizations can choose from a wide variety of first aid training programs that are based on sound and established principles and curated to cater to different work spaces.
In 2016, the First Aid in the Workplace Code of Practice was introduced to simplify the process of finding an ideal first aid program.
This guide offers important information on how to determine first aid requirements for your workplace.
Getting started
Here are some of the steps involved in taking a first aid program:
Employers must determine the requirements of the first aid program
Employers must take into account work processes that might cause employee injury or illness, such as possible accidents or hazardous machinery and harmful substances present in the workplace.
It's important to note this information in writing as it will be used as a reference when deciding on an adequate first aid training program.
Assess the accessibility of the nearest medical facility
In situations where the nearest emergency response clinic or hospital is more than a few minutes away, it's essential to have at least one employee per shift with first aid and CPR training.
The number of total employees that a business provides first aid training for will depend on its size, structure and operations. Of course, it's important to train a sizeable amount of your workforce to improve the chances of recovery by having a trained person present in emergency situations.
A construction business for example, must train a large number of its employees because it's operations are spread out over multiple sites. But, the minimum requirement is to have at least one trained member of your staff present on each shift.
Continued Education
Although initial first aid training is important to ensure that a qualified person is there to respond to emergency situations while waiting for professional help, it's important to provide your employees with occasional refresher training.
Employees might forget their training after a few years, so it's best to train them once every three years to ensure a safer workplace.
Every employer has a responsibility to maintain a safe and productive workplace. It's not enough to take prevention measures against potential accidents, but employers must also provide first aid training and supplies so that employees are equipped to effectively deal with any emergency situation.
First aid training also satisfies legal requirements while creating a sense of good will among employees, knowing that their employer cares enough to create a safe environment for everyone.