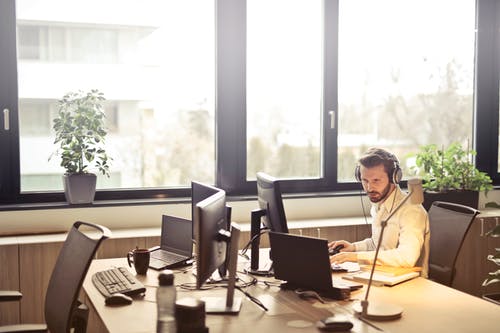 Running a small business can be rewarding, but it is also a tremendous amount of hard work, and it can be disheartening if you are unable to reach your goals and consistently lose out to the competition. It is difficult to know what to do in these situations. Still, you should never throw in the towel or fall out of love with your business because there are several highly effective strategies which you can use to put your business on the path to success and to take the company forward. So, if you want to find more success with your small business, then here are a few ideas. When you decide to hire people to grow your business, make sure employees have completed a police check recently. 

Ask Your Customers For Feedback
One of the easiest and most effective ways to improve your business is to ask your existing customers for feedback - the customer is always right, as they say. It can be difficult to hear constructive criticism, but those that can take this information on and take action will always be able to find success and improve their business.
There are many reasons why you should analyze the competition and not just when carrying out market research. Analyzing the competition can provide you with all kinds of knowledge, including what they are doing well, where they could be making improvements and if there is a gap in the market that could be filled. In addition to keeping a close eye on the businesses around you, it is also worth analyzing the industry leaders as you can always learn lessons from the most successful companies.
Speak To A Business Coach
It is useful to get the insight of an experienced business coach and an outsider as often this will help to reveal the best ways to take the business forward. A reputable Brisbane small business coach could help you to overcome issues, put you on the path to success and help you to reignite your passion for your small business.
Gain A Better Understanding Of The Industry
One of the significant reasons that a small business struggles are that they do not have a strong enough understanding in the industry which means that there is a lot of guesswork. You should know what the history of the industry is, the predicted growth and current state, significant obstacles, trends and everything else related to the industry. This will help you to make smarter business decisions and give you the confidence needed to take action.
Create A Stronger Online Presence
One common reason why small businesses struggle and lose out to the competition is that they do not have a strong online presence. Consumers go online first when they need any kind of product or service, so you need to make sure that you are easy to find and have a high-quality website. You can find digital agencies that can both design a modern, professional-standard website and increase your visibility online, which should help you to attract more customers.
These tips should help any small business owner to get on the right track and take their company forward so that they can compete with the larger brands.