Written by

Rebecca Stuart
NextGen EHR (Electronic Health Records) systems can be rather confusing. However, they can offer the most powerful features and provide some of the most powerful solutions for your business's EHR needs. NextGen EHR systems will afford you the ability to keep track of patient records while remaining current and compliant with MIPS (Merit-based Incentive Payment) requirements.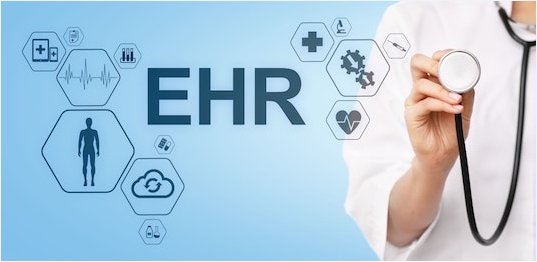 Why Is NextGen a Popular Choice for Businesses?
NextGen Enterprise software technology is designed specifically to satisfy the unique demands of ambulatory practices. Regardless of the size of the practice, NextGen EHR systems will help to facilitate patient care, while ensuring compliance with healthcare requirements. Here are just a few of the benefits associated with the NextGen EHR system:
* Whether the software is being used to facilitate EHR or EPM (Electronic Practice Management) suites, NextGen provides a best in class user experience.
* It is a powerful option for the management of EHR. The software goes much further than simply organizing a company's medical charts. Every pertinent piece of information from the care of a patient is incorporated into the program, such as emergency room visits, specialist referrals and visits, pharmacological prescriptions, and any lab or blood work that has been ordered and completed.
* * The NextGen EHR system features numerous management tools, such as clinical tasking, various reporting options, mobile management solutions, referral tracking and management, and API (Application Programming Interface) which can be integrated with other software programs.
* NextGen EHR systems contain administrative features such as appointment schedulers, accounting services, and claims management tools, and task organization options, to name but a few.
How to Get the Most Out of NextGen
Much as with any other software program, NextGen only works when it is used to its fullest potential. Below are some suggestions for how to make the most out of the NextGen EHR system:
* Take the time to learn how to use the program. It is not a race to the finish line. Why not get help at the top coding bootcamps.

* Understanding all of the capabilities, and how to utilize them will ensure a much smoother, and more efficient user experience.
* Eure that your entire team has been properly trained and thoroughly educated on the program. It is far more effective after everyone embraces the functionality.
* Take full advantage of the free webinars available and any outside training which may be offered. If necessary, retain the services of a third-party NextGen EHR consulting agency to help fill in the blanks.
Other Advantages of the NextGen EHR System
It has long been the promise of many EHR systems that they will save the user tremendous amounts of time. Unfortunately, however, most systems to date have disappointed in this area. The NextGen EHR system has changed all of that and finally makes good on the time-saving promise. In fact, several independent studies have revealed the NextGen EHR system can save the user as much as 12 hours per month.
The system alleviates the restrictions of focusing too much attention on administrative overhead and facilities management and allows more time to be spent tending to the individual needs of the patients. It also simplifies the billing, claims, and collections processes.
Recently, NextGen entered into a partnership with Allscripts' Veradigm Business Solutions. This new collaboration will allow NextGen EHR systems to take full advantage of many more "big data" solutions with their products and service offerings. This type of continual forward thinking will allow NextGen to remain at the forefront of the electronic health records industry for many, many years to come. As improvements and advancements in technology are tested and perfected, they will be made readily available in all NextGen software products.
Are You Ready to Take Your Practice into the Next Generation?
Investing in a NextGen EHR system is a solid indication of how seriously you take your ambulatory practice. The price tag is not insignificant. However, it is well worth the investment in just time saving alone. Don't just invest the money in purchasing the software if you don't intend to invest the time into learning how to use it. It is a very involved program and requires a considerable amount of effort to learn.
Hiring a NextGen EHR consulting agency may be your best option to gain proficiency. These agencies have the knowledge and understanding of the program necessary to train you, and your entire team. The NextGen EHR system is not only an investment worth making, but it is also one worth protecting.