Written by

Tess Sanders Lazarus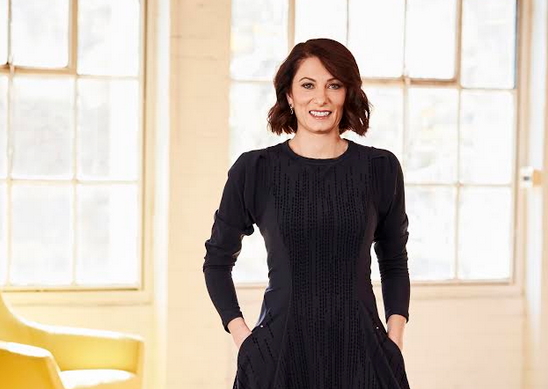 Sydney based consulting company, Fifth Dimension, has been recognised for its ground breaking work, receiving a place in the GreenBook Research Industry Trends (GRIT) Top 25 Strategic Consultancies, as one of the world's most innovative companies.
Fifth Dimension is a highly respected and globally focused industry leading strategic research and consulting agency that has amassed a distinguished portfolio of well known clients including: Coles, HCF, Telstra, Foxtel, Colgate and Westpac.
Fifth Dimension is the only Australian owned consultancy to make the list.
For over a decade the GRIT Top 50 has been one of the key metrics used by many companies to understand their position in the marketplace. Last year, GreenBook introduced five further lists to showcase excellence within specific areas across the sector. GRIT 25 Strategic Consultancies is one of them.
Lyndall Spooner, the founder and director of Fifth Dimension, has over 25 years of experience in consulting and advisory services and is delighted her firm now has the attention of the world's premier business awards.
The GRIT lists are open to all companies that continue to push the boundaries of traditional business practices and structure. The fundamental and key metric used to track each brand is innovation.
Fifth Dimension stood out for its ability to help some of the world's largest consumer and household brands to reinvent the way they understood and managed the customer experience and the metrics required to determine the consumer's journey, and measure the performance of the senior leadership teams. This coupled with its steadfast attention to client service positioned Fifth Dimension well above other businesses around the world.
"We have always set ourselves the challenge of disrupting our own business model and to push our capabilities. With every new business challenge a client brings, we develop a custom solution – often designing and building a technology solution that has not been done before. Innovative data solutions are core to enabling business to leverage consumer psychology and behavioural insights and to prove the return on investment," Spooner said.
"We really pride ourselves on our ability to assist brands to connect with their market in a way they have never done so before. We combine a multiplicity of capabilities and disciplines into simple and implementable actions that enable businesses to capture, track and interpret the most important metrics for their business. We then work with them to translate the data into granular insights which we use to develop and execute strategies to drive real growth.
"Being listed in the GRIT 25 Strategic Consultancies is an honour and I am really pleased that our work has been recognised by our industry."
Since 2006, Fifth Dimension's four pillars of expertise have continued to evolve new capabilities to embrace uncertainty and drive the development of market leading approaches: strategy, experience, research and technology.
GreenBook has been an innovator in the industry since 1962, beginning as a subsidiary of the American Marketing Association's New York chapter. The company quickly evolved into the GreenBook Directory of marketing research companies and facilities. Today, GreenBook connects marketers and market researchers with people, information and ideas that generate results – as the leading source of industry excellent, resources and benchmarks for professionals across the world.
www.fifthdimension.consulting