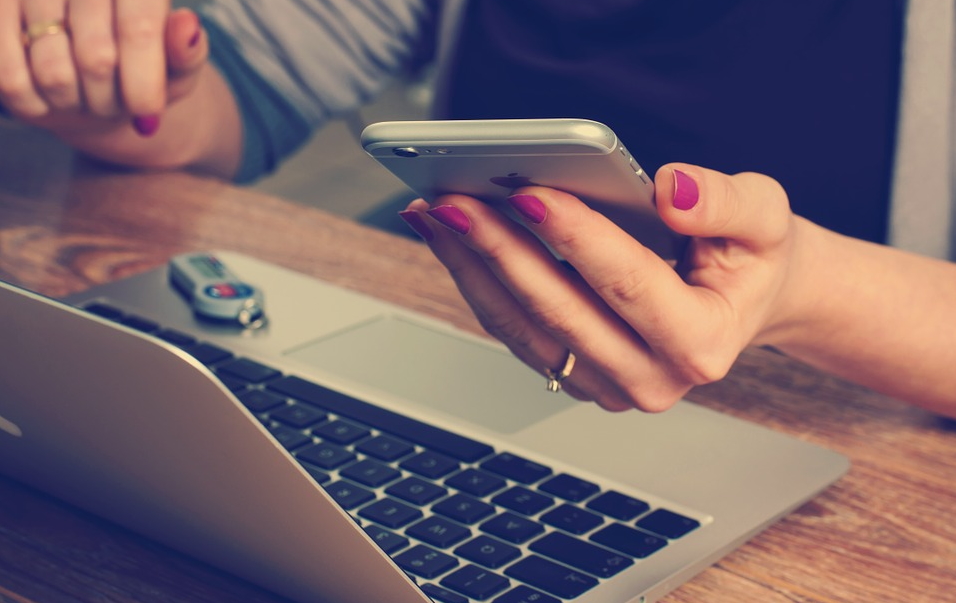 If you have been using email marketing for your brand you must be familiar with using ESPs such as Mailchimp, Vertical Response, or Constant Contact. These email service providers are used for sending emails, tracking the email performance metrics, and integrating it to the CRM of your business. Marketing automation, on the other hand, can achieve all that an ESP can, but can delve deeper to enhance your marketing efforts and make the most out of your email campaigns.
Email marketers are often confused about whether to use an ESP or opt for marketing automation for their business. It depends on the objectives and goals of each business such as the company's growth strategy, the industry of operation, and size of the company. If you are looking to achieve short term marketing goals, using popular ESPs would suffice. However, if you wish to take your marketing strategy a step further and focus on aligning the sales and marketing departments, then it would be wise to choose marketing automation.
So, if you are not sure about whether to use an ESP or switch to marketing automation for your email campaigns, here are a few questions to consider:
What's the purpose and goals of your email marketing activities? Is it to build brand visibility or drive sales?

Do you want to streamline and automate your marketing processes?

Are you looking to segment your subscribers and potential buyers based on various criteria?

Do you want your marketing and sales departments to work coherently?

Do you want to check the effectiveness of each email marketing campaign that you run?

Are you looking to derive the ROI of your email marketing budget?
If your answer to any or all of these questions is a yes, then you need to overhaul your email marketing strategy and make a shift from ESPs to marketing automation.
Marketing Automation: Why is it beneficial?
With ESPs you get to download and use readymade Mailchimp email templates, Pardot templates or Salesforce email templates to build emails and send them to prospective customers. Marketing automation enables you to do much more by streamlining your marketing activities and enhancing your operational efficiency by automating all the tasks related to email marketing.
Tracks and Monitors Campaigns in Real-time
Marketing automation can be used to segment your lists, target users, set up campaigns, and track performance. It can also be used to track and monitor the activity of users in real-time. For example, you send an email promoting your product with the CTA linked to your website. A prospect clicks through the website and views various other pages and fills up a lead generation form to request a demo. All of these activities will be tracked by your marketing automation tool. This will help you in monitoring your lead generation activities and sending effective follow-up emails in order to create better engagement and drive conversions.
Bridges the Gap between Marketing and Sales
Since it automates lead generation and tracking, it allows the marketing and sales teams to work in a systematic way. Marketers can identify the users who are interested in learning more about your brand by monitoring their interactions with your website and pass on the leads to sales. Marketing automation can give clarity to the marketers about how close a particular user is to being an ideal prospect and send better quality leads to the sales team. This way, you can focus on qualified leads and avoid spending time on poor quality leads, thereby reducing the cost per lead.
Automates the Buyers' Journey
With marketing automation, each part of the buying cycle can be automated and customized. Here are a few ways in which it can be done:
Send follow-up emails to prospects who look at a particular product on your website.

Keep a track of the number of times a customer clicks on your website or email and associate a prospect's score to it.

Determine parameters that automatically assign leads to the sales team when a lead reaches a certain prospect's score.

Send follow-up and re-engagement emails to prospects who have not interacted with your website or emails for a certain period of time.

Create emails with dynamic content based on the online behavior and interests of your prospects.

Build customized forms and landing pages that match the design of your website.
Meets Specific Business Needs
The marketing automation tool can be adapted and customized to fit the unique needs of your business. From sending monthly newsletters to running specific focussed webinars and events, it works for each marketing task. The marketing automation tool can also be connected with your social media, event landing pages, website, and content storage systems to streamline and connect all your marketing channels and optimize your marketing strategy.
Wrapping Up
Using ESPs to send effective emails and track their success can be too time consuming and takes a lot of manual work. However, marketing automation takes out the manual work in crafting emails and gives you valuable insights to track and nurture leads. When used in the right manner, it can help you close more deals, optimize your campaigns, and get the expected ROI from your marketing efforts as a whole.
Author Bio
Kevin George is Head of Marketing at Email Uplers, one of the fastest growing custom email design and coding companies that specializes in PSD to HTML email conversion; they are Salesforce Marketing Cloud Email Specialists. Kevin loves gadgets, bikes, jazz and eats and breathes email marketing. He enjoys sharing his insights and thoughts on email marketing best practices on his blog.