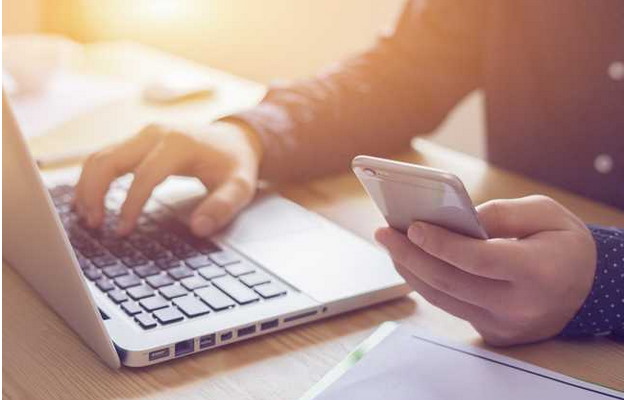 While many businesses have started allowing employees to work remotely out of necessity during the COVID pandemic, some are finding that they don't want to go back to normal. Allowing your team to work remotely comes with a lot of benefits, but you need to be prepared for what keeping employees remote means for your business.
Fortunately, we're here to help. Here's what you need to do if you want your team to continue to work remote beyond COVID.


1. Get Your IT Setup Right
One of the best ways you can prepare your team to move forward with remote work is to make sure that your IT setup is ready for it.
Your business should have a great network infrastructure in place and there should be enough internet bandwidth for on-premise employees to transfer large amounts of data to remote workers. It's a good idea to invest in a firewall and a VPN solution to ensure your employees can safely gain access to your organization's network.
You should also ensure that you have great cloud collaboration tools that you can use. With the right software, you'll be able to easily share files, collaborate, and have conference calls and meetings with your staff. It's a great idea to find a managed IT service provider that can help you keep your systems functioning while supporting your team remotely.


2. Take Security Seriously
Having employees working from many different locations poses some unique security risks, so it's important that you're equipped to prevent vulnerabilities.
You should ensure that any cloud software you use has great security standards and that it is always kept up-to-date. It's also critical that you set clear security protocols and educate your remote staff on how to best reduce their cybersecurity risk. Ensure that employees always keep the security of data in mind when working remotely.


3. Upgrade Team Communication
When preparing your team for remote work after COVID-19, you'll want to ensure that you adopt the best practices for managing a remote team and communicating with employees.
A lot can get lost in translation when communicating with remote workers, so you need to improve clarity in interactions with your team members. All members of the team should understand the importance of clear expectations. You'll also want to be sure that you're available at a moment's notice to communicate with team members as needed.
Slack or Microsoft Teams can be great options for improving communication with your team and offer features such as chat messaging, video conferencing, and file sharing. Google Drive is also a great tool that can be used for cloud sharing and document collaboration.


4. Rethink Remote Meetings
While regular meetings are easy enough when everyone works in the same place, it can become a lot trickier if you're managing a remote team.
It's important that you put some serious thought into how you'll use meetings going forward. You'll want to make sure you clearly schedule your meetings and may want to reduce their frequency. You should also make your meetings as effective as possible by preparing fully and setting a clear agenda for each one.


5. Create a Great Company Culture
For remote workers, it can be easy to feel isolated. Because of this, you should work harder to boost company culture and go the extra mile to help employees feel like they're a valuable asset to your team.
It's a great idea to check in with your team members periodically to find out what challenges they're facing as remote workers. Then, ask if there's anything that you can do to help boost their wellbeing and productivity levels.


Using These Tips to Work Remote Beyond COVID-19
If you want your team to continue to work remote beyond COVID, you need to plan well. Making the transition from a temporary solution to a legitimate remote team of remote workers takes some effort and a shift in your mindset. However, by planning well you'll be able to get it right.