Today, marketers and businesses are keen to turn website traffic into qualified leads through conversions, helping close leads and increase sales. To do this, most marketers focus on the bigger picture that helps businesses drive long-term growth and convert leads. Firms and marketers call it "Conversion Rate Optimisation", or CRO. 
This article will provide you with everything you need to know about CRO.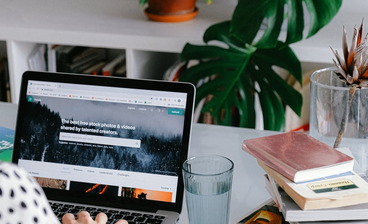 What is Conversion Rate Optimisation (CRO)? 
In layman terms, conversion rate is the ratio of visitors who have completed a desired action on your email or website as a part of your marketing strategy. To create a good user experience, you must focus on how well-designed your website is and how capable it is in converting visiting audiences into paying customers. The higher the conversion rate, the more appealing it will appear to your visitors and customers, and vice versa.
Most conversion optimisation companies defines conversion rate as:
(number of conversions/number of visitors) * 100
You can use these metrics to calculate your conversion rate. Examples of converting include your visitors performing desired actions by filling and submitting a contact form, signing up for a service, downloading a brochure or report, or purchasing a product. 
Conversion Rate Optimisation allows you to achieve metrics such as:
increased sales

increased website traffic

Increased Return On Investments

lower acquisition costs

magnify the count of revenue-generating leads

grow business value

customer engagement rates
Must-Have Elements of Conversion Rate Optimisation for E-Commerce Websites
Every website can benefit from CRO but if you have an E-commerce website, you are even more in need of it. These are the four potential areas that can help you fetch more traffic and sales:
The homepage is a powerful feature that can often be the first and last impression for your visitors. It is a great opportunity for you to guide them further into your website or products. You can achieve this by creating a homepage that consists of clear links to services, an overview of products, or sign-up forms to gather customer information. You could also incorporate a live chat or chatbot to enable customer interaction during the browsing experience.
The purpose of creating landing pages is to encourage people to take action. You can add a video about your product or service to encourage them to make a purchase, or you can create a video with a preview to encourage them to register for your next event. You can also provide them with an enticing preview of brochures or any free resources to inspire them to make a purchase or download it. Such powerful tactics can help you lure your target audience.
Just like the landing page, a detailed costing page can make a big difference to your website. The best conversion optimisation company will help you to understand these kinds of CRO aspects. It can also help you convert your website traffic and visitors into potential customers. You can modify the pricing intervals to simplify your costing model and include product details with specifications, price, and chat or support numbers for quotations on this page. 
Blogs are a massive conversion hit for any website. Not only do they play a pivotal role in SEO, but they can also use CRO to generate and close leads. In addition to creating compelling and relative content, you can convert your visitors and readers into prospects and lifetime customers through the right content. You can add CTAs throughout your blog and invite your readers to engage with your product, service, or resources in exchange for their email addresses.
Benefits of CRO
With CRO, businesses can optimise the functionality and features of their website by understanding visitors' behaviour and actions. Other benefits include:
A conversion optimisation company can provide your business with the benefit of enhanced revenue through their CRO campaigns. This can help in increasing conversions and potentially increasing your business growth.
Both the optimisation techniques CRO and SEO can work parallel to each other. Today, search engines target user behaviour to rank pages and offer customers the best experience. Therefore, if you focus on optimising your customer journey, it will help you gain more conversions and boost website rankings in search results.
Boost customer engagement
CRO can help you tailor an engaging customer experience for visitors and existing customers entering your website. One way you can do this is by sending personalised product recommendations to existing email subscribers and analysing their behaviour.
Enhanced brand perception
A significant part of CRO focuses on creating a well-designed website. This will help you satisfy your online customers who are highly concerned about their information privacy and security. It will also help you improve your brand image and customer experience.
Conversion Rate Optimisation can be a powerful tool for any business owner but understanding it is crucial to using it well. Keep these tips in mind and consider talking to a CRO specialist to make the most of your website.