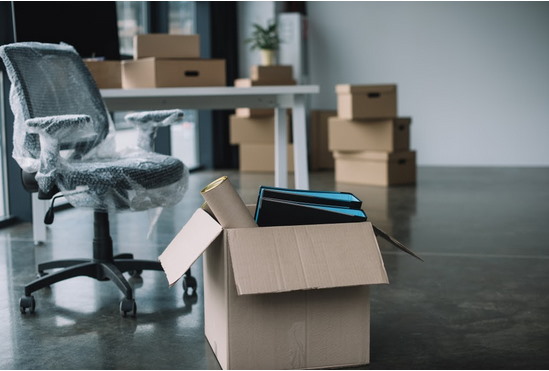 Whether you are moving into a new workplace to upgrade or downsize, you need to ensure that the transition is as smooth as possible. Moving to a new workplace can cause a lot of disruption to your team, your clients and your business as a whole if you fail to take the right approach. 
On the other hand, if you have a plan in place from the beginning and you are prepared for the transition, you can ensure that everything goes as smoothly as possible. To ensure your business experiences as little downtime as possible, it's wise to have your new workplace checked out prior to moving in. With a little diligence, you can ensure everything is in perfect working order before you arrive, meaning you won't be calling your trusted commercial plumbers in Melbourne to carry out last-minute repairs when you arrive.
Let's take a look at a few useful tips to help you move into your new workplace with ease.
Consider The Timeframe
Moving to a new workplace will not happen overnight and the length of time it takes to successfully make the move will depend on a number of different factors. The size of your new space, the fit-out required, the speed of negotiations with your landlord and so much more can influence how long it will take to complete the move to your new business premises. Be sure to consider how long the transfer will take so that you can plan for the move accordingly.
Understand Your Costs
As well as understanding the amount of time that your move is likely to take, it's also important to understand how much it will cost. While naturally, you will have considered the cost of your new premises, you will also need to ensure that you have enough finances available to fit out your new space, move everything there and pay any legal, utility or relator bills that might be required as part of the move. 
Keep Your Team Informed
Keeping your team informed about every step of the move is crucial in keeping everything running smoothly. From the moment that you confirm you will be moving to new premises, you should update your team to let them know what is going on. Your new office location will not just impact your staff while they are at work, but it can have an impact outside of work too. Some of your team might have a longer commute to the new location or the new location might be on the wrong side of the city for their kid's schools. Ensuring your team is informed throughout the process and giving them a chance to ask questions will ensure a smooth move for all. 
Spread The Word
Relocating your business to a new area is a big move for your company that you need to celebrate. Update your website, social media channels and send out an email blast to your customers to tell them about the move. This can also be a good opportunity to get some PR for your business locally, taking this chance to announce that your office is opening in a new location. 
Move Into Your New Workplace Successfully
Moving to a new office space
can be stressful for you, your team and your customers if you fail to handle the transition well. However, with a solid plan in place from the outset, by paying attention to the details and keeping your team informed every step of the way, you can ensure that your business experiences minimum downtime and that your move successfully to your new location.