Written by

Rachel McDougall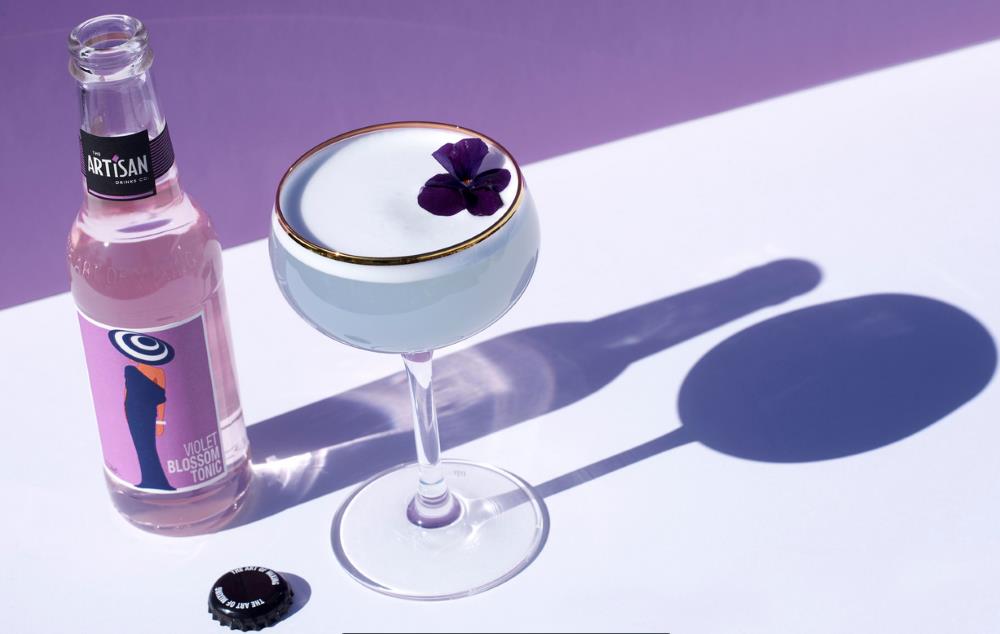 Raise a glass to raise epilepsy awareness: Sydney bars 'go purple' to support people living with epilepsy
Some of Sydney's most popular bars and eateries are 'going purple' this month to mark Purple Day for Epilepsy Action Australia on 26th March, the internationally recognised day for epilepsy awareness.
Led by award-winning bar owner Mikey Enright of The Barbershop and The Duke of Clarence fame, select outlets around Sydney will be selling two specially created purple drinks – one alcoholic and one non-alcoholic - to raise awareness of the impact of epilepsy.  A portion of the proceeds from the drinks will go to Epilepsy Action Australia, to support life-changing programs and services for people with epilepsy.
Enright, whose fiancée Freya has lived with epilepsy since childhood, wanted to show his support for Freya and the 250,000 other Australians living with this neurological disorder.
"We're really proud to have instigated this Purple Drink campaign and work with Epilepsy Action Australia to raise awareness of the impact of epilepsy," says Enright, "and it was fantastic to see the number of other bars that wanted to jump on board to help. We've created two drinks, one being alcohol-free, as we know that alcohol can be a big trigger for some people with epilepsy."
John Davidson, owner/operator of Baby Coffee Co, an all-day premium dining experience in Waterloo, was one of the first to sign up to participate in the Purple Drink campaign, having been diagnosed with epilepsy himself just a few years ago.
"Epilepsy is one of those conditions that people don't know much about until it affects them or someone they know," says Davidson. "I certainly didn't know much about it until my diagnosis. I hope that this Purple Drink campaign gets people talking about epilepsy and helps to change some of the common misconceptions that people have about it. So, come on in and raise a glass to raise epilepsy awareness."
The two purple drinks being sold in the lead up to Purple Day are the Artisan Tonica (non-alcoholic) and the Gin and Violet Blossom Tonic (contains alcohol). Artisan Drinks has very generously supplied the mixers for these drinks, and Bombay Sapphire has contributed the gin.
Where and when are the Purple Drinks available?
About Epilepsy Action Australia
Epilepsy Action Australia (EAA) is the largest provider of education and support services to children and adults with epilepsy across Australia. Our vision is optimal living for people with epilepsy, and our team of highly qualified registered nurses and educators is equipped with a rich base of technical expertise, built up over six decades of providing services to the community. www.epilepsy.org.au

About Purple Day
Purple Day (26th March) is a global initiative dedicated to raising epilepsy awareness. Purple Day was founded in 2008, by nine-year-old Cassidy Megan of Nova Scotia, Canada. Motivated by her own struggles with epilepsy, Cassidy started Purple Day to get people talking about the condition and to let those impacted by seizures know that they are not alone. She named the day Purple Day after the internationally recognised colour for epilepsy, lavender.www.purpleday.org

Key Epilepsy Facts
Epilepsy is a chronic disorder of the brain that affects people of all ages.
Approximately 3% to 3.5% of Australians will experience epilepsy at some point in their lives.
While seizures can begin at any age, epilepsy is most frequently diagnosed in early childhood, adolescence and in people over 65 years.
Children represent around 40% of the population with epilepsy.
There are around 40 different types of epilepsy and epilepsy syndromes.
With treatment, around 65-70% of people with epilepsy can successfully control their seizures.