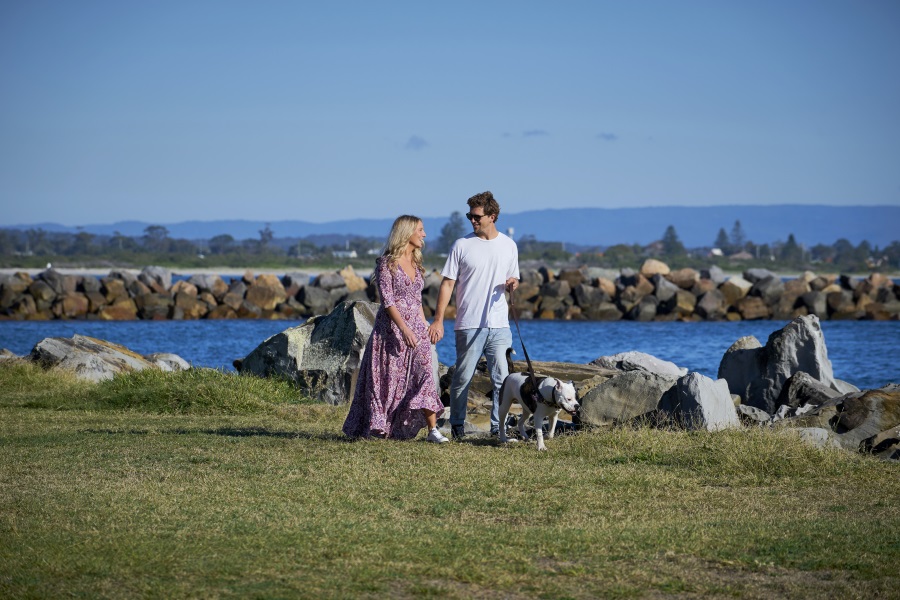 Heading out for a day at the beach is one of those recreational activities that universally loved by pretty much everyone. Soaking in the warm sun, building sandcastle, relaxing with some snack food or hitting the waves are all fun activities we look forward to when heading to the beach.
If you haven't actually planned a day to the beach before, the following will look at some basic tips you should remember so that you maximise your fun and minimise the chances of a mishap. Let's take a look at 4 tips for enjoy a day at the beach.


Take sun protection seriously
While the sun is an amazing source of life-giving energy, it can also be potentially life-ending if you allow yourself to be exposed to ultra-violet (UV) rays for extended periods. Everyone knows about the dangers of skin cancer and the connection it has with sun exposure – don't be stupid an ignore or half-do your sun protection routine.
You need a thick sunscreen with a high SPF rating (you should use at least 30 or above) and you need to make sure you apply it liberally to your body. Most people don't put on nearly enough sunscreen to protect themselves, only applying a quick, thin layer before jumping into the water.
Sun protection isn't just about wearing sunscreen, you need to keep your skin out of direct UV light as much as possible. This means that you should wear a broad rimmed hat, sunglasses and a t-shirt that covers you neck and the tops of your arms as they will be the most frequently exposed to the sun's rays.
Not only does failing to do all of this put you at risk of developing skin cancer, it also means you'll go home with a nasty sunburn. Sunburns can vary in severity, with the worst requiring you to visit hospital.
Don't be stupid with the sun!


Bring your camera
Beach trips are only as good as the Facebook album you make about them – right? Well, perhaps not – but its always worth bringing a quality camera so you can take pics of the beautiful ocean or the amazing sand castle you made.


Stay organised
While this point is pretty general, its good to keep in mind that you're going to a public place where there are perhaps thousands of people passing by you over the course of the day. Beaches are one of the most common theft spots because of how crowded it is and how easy it is to misplace things in the sand. Stay alert! More great tips can be found via the Daily Bulletin.


Know how you're going to spend your time
Heading to the beach is great – but what are you going to do there? Think about how you want to spend your time and get the most out of the environment around you.
Are you just going to sit under a beach umbrella, eat some food with a friend and enjoy your vape pen? If you're looking for e-juice flavours and accessories to make your beach day nicer, you can find them on a website like this.
Or maybe you'd like to take your swimmers, a boogie board and hit the waves? If you're going in the water, make sure the stay between the flags as they are deemed safe by lifeguards from rip currents that could pull you out to a watery grave.
You don't always need to bring a picnic with you as there will likely be lots of beachside shops for you to browse for food. If you're with adults, enjoying some beers in the sun is always a lovely experience.