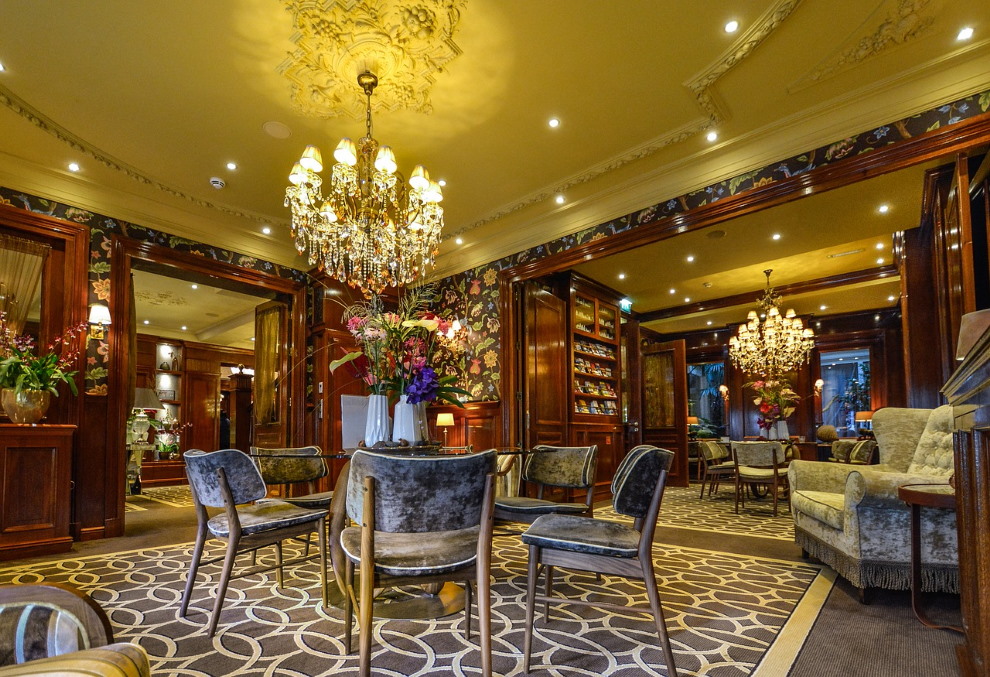 Most people come to a hotel with a notion that they will be met with a 5-star experience filled with glamour, luxury and hotel staff that's there to meet their every demand. Of course, you as a hotel owner can't please each and every customer that enters your business. That's why dealing with complaints is an everyday thing when you work in the hospitality industry. So, in order to keep your brand strong, you have to learn how to avoid most common issues customers find in hotels.


Noise
No matter how small or big your business is, you'll probably have to deal with noise. This is a very reasonable complaint since your customers pay good money to ensure they get some peace and quiet while on vacation. It's really a bare minimum of what you can provide them with. So, if you get a noise complaint, make sure to politely ask the neighbors to keep their volume down. Be very respectable (they are still your guests), but make sure to handle the issue.


Room temperature
There's practically no way to avoid this common complaint. All people are different and what one might find perfect, other will find too hot/too cold. Your safest bet is to deal with this issue as it comes. Apologize for the inconvenience and fix the temperature so that it fits your guests' preference. You can also install a thermostat with clear instructions so that your customers can control the temperature themselves.


Shortage of hot water
Imagine arriving from a long flight and unpacking just to realize there's no hot water for your relaxing shower. How would you feel? You'd probably be annoyed too. Your job as a hotel owner is to mimic the conditions your guests are used to at home, so make sure to fix the issue as soon as possible. If it can't be handled, move your guests to a new room and call the plumber right away.


No free wi-fi
This is 2019 and people are really used to having internet access at all times. When they find themselves in a place that doesn't provide wi-fi, expect your guests to be a bit frustrated. If you don't offer that service, make sure to explicitly state it in your room description. That said, you should really try to add free wi-fi to your hotel since it's really not too much trouble.


Faulty electronics
Sure, your guests are on vacation, but that doesn't mean they don't want to watch TV or use any of your appliances. If you own a hotel in Australia and get guests from Europe, they will need a way to stay in touch with their family tens of thousands of miles away, so make sure your wi-fi is operational. And what about business guests who need electronics for work? Everything in your hotel has to be in working condition, so if your room is equipped with a TV set and wi-fi and your conference room has a printer, make sure everything works. While it's best to have an electrician among your staff, you can also find a reliable electrician in Sydney that offers emergency services. This way, you'll get to have someone experienced as soon as the issue occurs. Conducting regular checkups can eliminate your complaints almost completely (unpredicted failures can always happen) so it's something to consider.


Small beds
Guests often have unrealistic expectations on what a queen-sized bed (or any bed) looks like in person. So, if your room description states you have a queen and you receive complaints about its size, take your time to calmly explain the sizes and get them to realize your beds look just like you described them in your room report.


Dirty rooms
No matter if you own a small hotel or a 5-star lux resort, all accommodations are susceptible to cleanliness complaints. Mistakes happen to everyone, so don't worry. This problem is easy to fix with some help from your staff. Make sure to apologize and correct the issue in the shortest time possible. Additionally, take time to talk to your staff about cleaning rules and warn them to pay more attention to cleaning.


Pests
If your guests booked a room for two, make sure to keep it private without any unwanted guests. If your room is already occupied with pests like roaches, spiders or rodents (that last one is a huge no-no), expect to receive a big complaint. In case that happens, you only have one choice: offer a full refund and provide your guests with another room if they decide to stay in your hotel.
If you're running a hotel, you simply can't expect to have only 5-star reviews, no matter how much you try to satisfy every guest. There are so many moving parts that something is guaranteed to get to your customers and cause a complaint. However, if you learn how to deal with complaints and prevent them before they occur, you can ensure your brand will thrive.