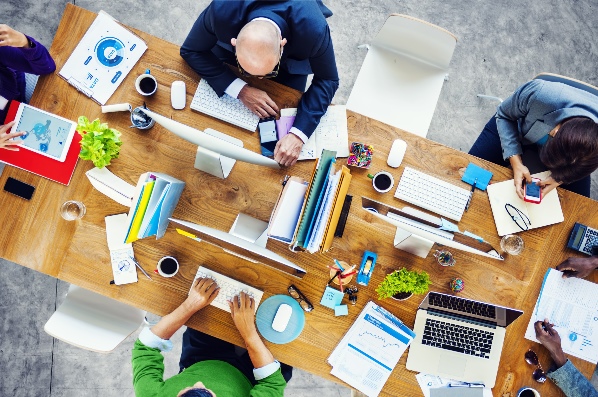 While the internet has made business-building easier than ever, one needs to be mindful of the necessary steps in order to ensure steady growth. Developing an international ecommerce business might require a little twist to your regular business model, but it isn't impossible.
To get a better understanding of how you should forward yourself to expand your global e-commerce business, read ahead.


Start small, and build your base slowly
The ideal way to develop an e-commerce business globally is to have a ripple-like approach towards the market. Start out from a central location and build your offline foundation well before you start expanding.
The central location will work as a test drive for viable feedback of your products and also help you build a base of capital for the investment that you're pitching for.


Develop a global market
Among everything else that could get in you way, finding a trustworthy logistics partner for your e-commerce is often the primary obstruction. To avoid being stuck, as a stepping stone to building global e-commerce, local fulfillment centers are a necessity.
Local stores or fulfillment centers help you reduce the logistic charges and ensure quick delivery to customers across the globe. Moreover, this also reduces the chances of any product damage during transit and provides the products to consumers at an affordable price.


Develop local websites and SEO strategies
Ensure that your local website isn't a mere translation of your native business language and holds relevance to the part of the world that it is being published in. The product descriptions should be covered in local languages to facilitate the movement of traffic to your site.
Moreover, ensure that you apply search engine optimization strategies based on the country of operation. Not only do the criteria vary from country to country; some countries might have a different search engine altogether.


Content curation
For your e-commerce business to excel at a global market, you will need to give each subunit as much importance as the central one that you started with. The biggest exhibition of your business is your online store and websites.
Your website should reflect the culture of the area that it is performing in ,and for this, don't hesitate in considering expert support. Moreover, you can also enroll in local training modules to help you expand your trade in the world market.


Learn the trade laws
All the capital investment and efforts that a business owner devotes to the expansion of a business goes to waste if the owner fails to analyze the trade laws of the location. Most importantly, do not forget that not abiding by the trade laws can fall heavy on your pocket, and you could also be left with a derailed business.
Trade laws might include custom requirements of where you're doing business, tax laws, import restrictions, and other tariffs. These criteria need to be cross-checked before you move your business into a place to be aware of the charges that you'd incur to take products in and out of different locations throughout the globe.