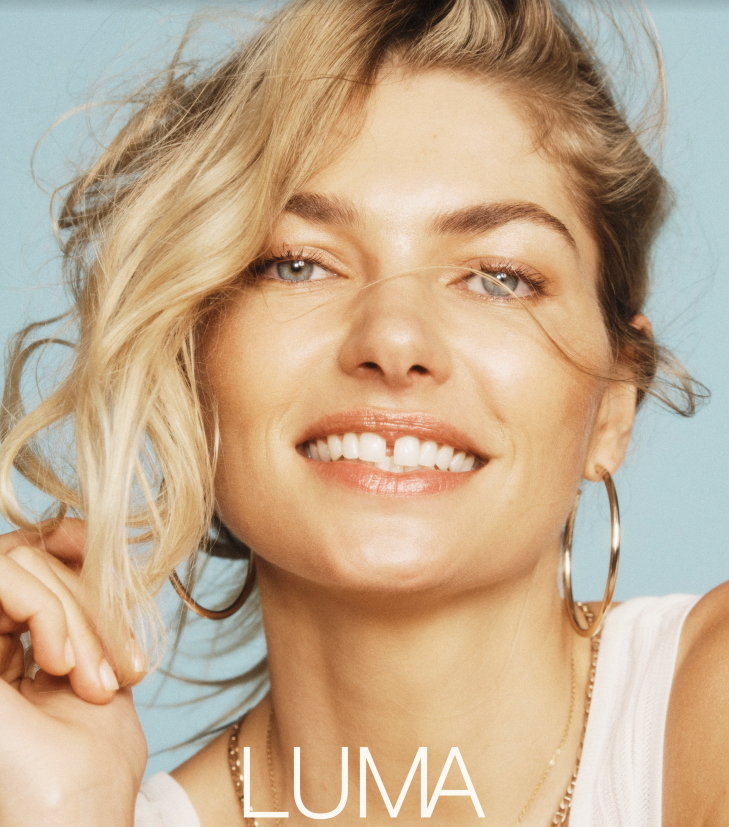 Did you know that 70% of millennials are using their credit card less as a result of using Buy Now Pay Later services like Afterpay1? The same report also found that 57% of millennials like Afterpay because it helps them manage their finances.
Since partnering with Afterpay, local Aussie beauty brand, which was founded by supermodel Jess Hart, LUMA Beauty have reaped the benefits, with online sales increasing by a staggering 244%.
LUMA has also seen a 47.4% increase in visits to their website and over 85% increase in the sale conversion rate from those visits since collaborating with Afterpay.
Globally, Afterpay has been embraced by major celebrities such as Kim Kardashian who endorses the platform organically for her beauty brand, KKW Beauty, as the Afterpay option appeals to her consumers.
Locally, Australian beauty brands, including LUMA, are also seeing a significant increase in online sales thanks to Afterpay, with more than 10 per cent of all online sales in Australia now processed through the service.
If you haven't used Afterpay before, the service allows you to immediately shop for products that you've been eyeing off and pay them back in four fortnightly instalments. To put it simply, Afterpay is like a modern version of laybuy, but you get the goods upfront.
Australian supermodel and LUMA Beauty's founder, Jessica Hart says: "I think it's so important that LUMA Beauty continually evolves and moves with the times in this modern and technological world, which is why we wanted to collaborate with Afterpay. The partnership has made it more accessible and easier for our customers to buy our products online."
Cofounder of Afterpay, Nick Molnar, is delighted to help start up brands like LUMA become established and thrive.
"Afterpay's shop directory drives over 7 million referrals a month, so the benefit to brands like LUMA is new customers that may not have come across the brand before discovering it on Afterpay," Nick says.
About Afterpay
In 2015, Afterpay cofounder, Nick Molnar, identified a shift in payment behaviour amongst Millennial shoppers and a preference towards debt cards and aversion of credit. Nick was motivated to create Afterpay to cater to this generational shift by offering customers an alternative to credit.
Afterpay allows consumers to immediately shop for what they want and pay for it in four instalments which are interest-free every two weeks.



LUMA Beauty has always been based on the concept of celebrating uniqueness, by embracing flaws and enhancing natural beauty. Created by Jess Hart, LUMA was curated to include a range of multi-purpose, skin-loving makeup and low maintenance skincare based on the illuminating properties of crushed pearl to enhance (and never conceal) natural radiance. All of the products contain naturally sourced ingredients and are never tested on animals.
LUMA products are exclusively available from Priceline and Priceline Pharmacies nationally or online via www.lumabeauty.com
1 How Millennials Manage Money. Facts on the spending habits of young Australians, commissioned by Afterpay Touch Group Limited